Responsibility
One of the greatest challenges of our time is the responsible and careful use of natural resources such as energy and water. As one of the world's leading companies providing energy services for greater energy efficiency in buildings, we help our customers sustainably save energy, CO2 and costs in apartment buildings.

All around the world, ista products and services make individual energy and water consumption in buildings transparent. As a result, individual consumption behaviour becomes tangible and understandable. And therefore controllable.
Sustainable strategy at its core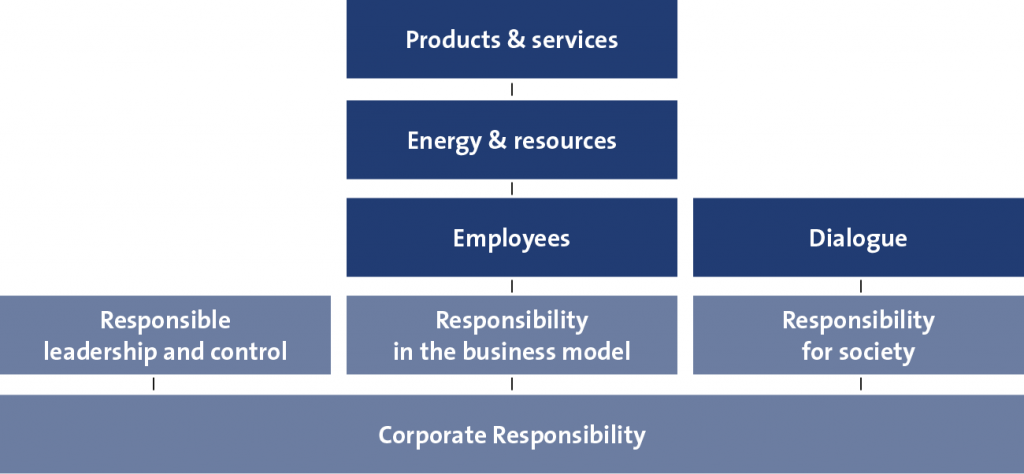 Corporate Social Responsibility does not take place on the fringes but at the heart of ista. Our products and services are sustainable to the very core because they help conserve resources. Therefore, the focus of our entire company is very much on sustainability and responsibility.
We continually develop our products and services. For the more energy and costs we save through our work, the more successful we are on the market.
At the same time, we also measure our consumption in our own working environment and try to continually optimise our own resource and materials management. And we motivate our employees to take responsibility for society and the environment, also outside ista.
Representatives of all departments relevant to sustainability issues get together in the sustainability council and report directly to the management:
The central body in the field of Corporate Social Responsibility is our Sustainability Council. Representatives of all ista's central departments meet regularly in the Council to steadily further develop our sustainability strategy. The Council reports directly to the management and is supported by sustainability delegates in the national organisations.
Engagement as a guiding principle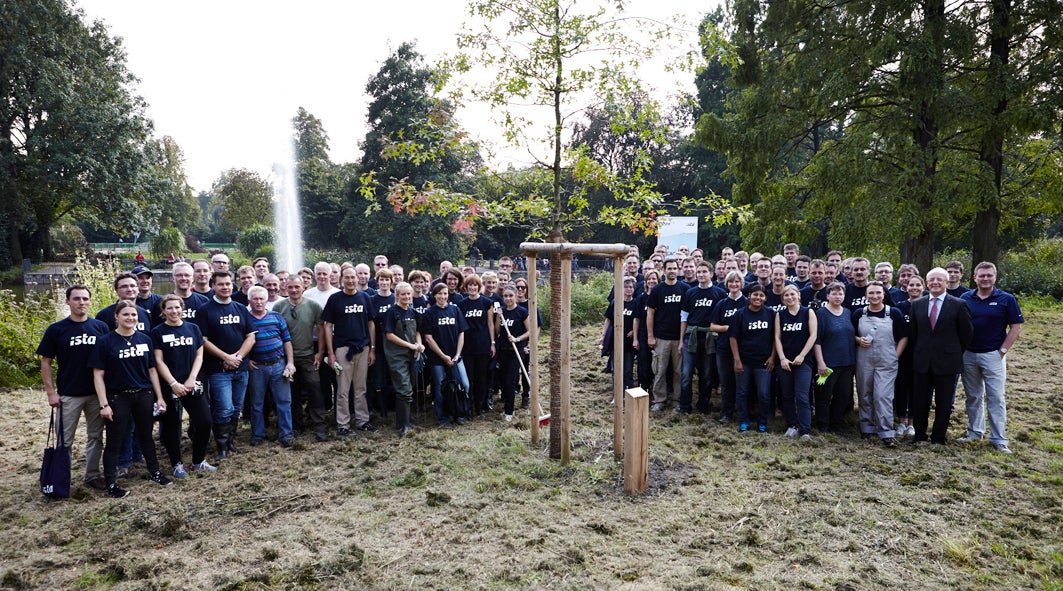 Employees of ista's Head Office in Essen, Germany, removed storm damages in a public park.
ista engages itself for its employees in several ways.
Every ista employee is an ambassador for greater sustainability and promotes the philosophy of Corporate Social Responsibility. Together and with great passion, our employees act in an environmentally friendly way and engage on behalf of society. ista promotes this with our international Corporate Volunteering Programme "grow". grow stands for 'great respect for our world'.

Our employees are our most important resource. Treating each other in a spirit of trust and responsibility is a fundamental requirement of our corporate action. ista therefore takes its responsibility as an employer at its word and offers a wide variety of development possibilities in the fields of vocational and further training as well as health. Flexible working time models enable staff to better reconcile work and family and strengthen self-responsibility in everyday life.
Taking care of the environment
Environmental guidelines
ista already introduced environmental guidelines in 2009 which apply to the entire group. In these guidelines ista commits itself to complying with legal requirements and to using energy and raw materials in a responsible manner.
In order to constantly improve our CO2 balance, ista regularly revises the guidelines on business trips and company cars, offers fuel-saving training courses at its branches and already uses electric vehicles in some countries.
We are constantly integrating other measures to reduce paper and energy consumption worldwide in our everyday working lives.
Creating trust by honest reporting
Transparency is part of our company's DNA. As one of the world's leading energy service providers, it is therefore a matter of routine for us to report in an open and transparent way on our total engagement for greater energy efficiency in buildings, sustainability and responsibility.
Our fourth Sustainability Report appeared in 2014. Here we report on progress in the field of sustainability based on the internationally recognised G3.0 Guidelines of the Global Reporting Initiative (GRI). At present, ista satisfies the Advanced Application Level B+. The report is regarded as "Communication on Progress" as part of ista's membership of the Global Compact.