Engagement as a guiding principle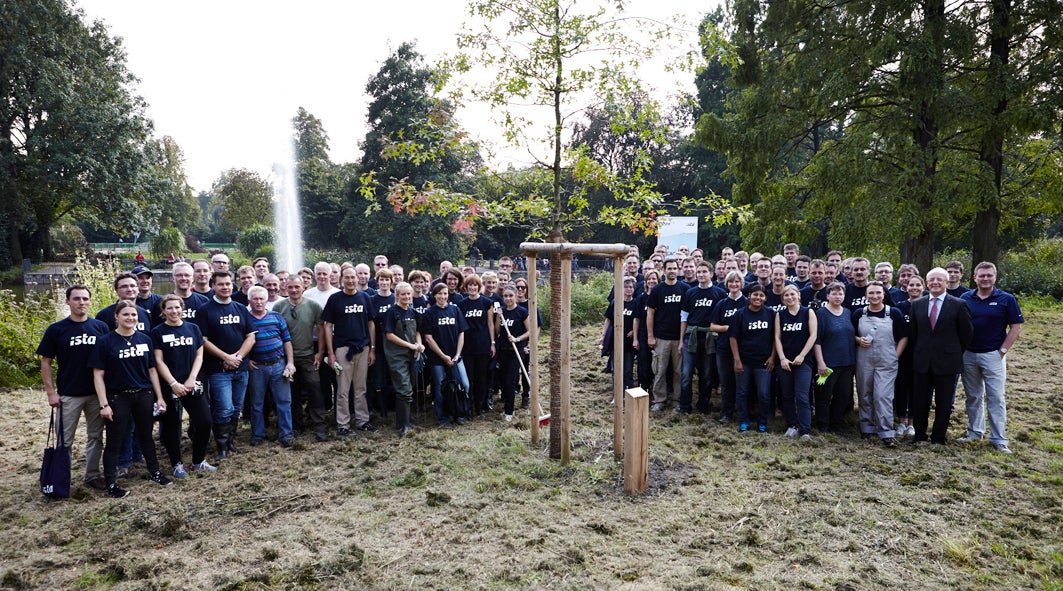 Employees of ista's Head Office in Essen, Germany, removed storm damages in a public park.
ista engages itself for its employees in several ways.
Every ista employee is an ambassador for greater sustainability and promotes the philosophy of Corporate Social Responsibility. Together and with great passion, our employees act in an environmentally friendly way and engage on behalf of society. ista promotes this with our international Corporate Volunteering Programme "grow". grow stands for 'great respect for our world'.

Our employees are our most important resource. Treating each other in a spirit of trust and responsibility is a fundamental requirement of our corporate action. ista therefore takes its responsibility as an employer at its word and offers a wide variety of development possibilities in the fields of vocational and further training as well as health. Flexible working time models enable staff to better reconcile work and family and strengthen self-responsibility in everyday life.