Together with our partners for a sustainable planet
Partners
We take responsibility for a sustainable future. Together with partners that share our goals, we want to protect the climate, conserve resources, ensure fair working conditions and guarantee a high quality of service – and all that along our entire value chain. Therefore, we continually review existing processes and define binding standards. Together we are committed to a sustainable planet.
Our Goal
We tackle sustainability with our partners
Sustainability is one of the greatest challenges of our time. We accept this challenge. Together with our partners, we are moving step by step towards our goal:
By the end of 2021, we want to calculate the CO2 emissions of our supply chain and set an ambitious goal for CO2-free upstream products.

New Standards
We set new standards

–

for an ecologically and socially responsible supply chain
In our Supplier Code, we have laid down standards that our suppliers undertake to comply with and also impose on their suppliers and partners. This code gives our employees clear guidelines for selecting our partners and working with them. We are continuously refining the Supplier Code and adapting it to our ecological and social standards. For example, it requires suppliers to pay their employees living wages that are above the legal minimum wage. Our suppliers also commit to producing and distributing their products and services in a CO2-neutral manner.

Logistics
We monitor our carbon footprint – for lower transport emissions
We avoid and reduce emissions wherever possible. Our Logistics is key to this:
We hold workshops to create awareness among employees. In webinars they learn how to calculate the ecological footprint of Logistics.

We systematically record the relevant data on air and sea freight emissions and set our goals on this basis. We want to reduce air freight emissions as far as possible.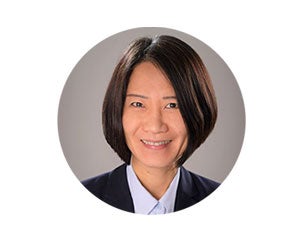 Climate-neutral partners are companies that ensure that the greenhouse gas concentration in the atmosphere does not increase as a result of their actions. They work continuously to avoid or at least reduce greenhouse gas emissions in their own operations and in key areas of their value chain, wherever possible. Greenhouse gas emissions that they are not yet able to avoid are offset in full.

Lin Braatz, Head of Corporate Procurement and Supply Chain, ista International GmbH

Recycling of our devices
We focus on recyclability

–

for sustainable devices and healthy environment
Our aim is to achieve a closed materials cycle. We are taking action in several areas to ensure our devices are as sustainable as possible:
We increase the recyclability of individual materials

.


Our devices are designed from the very outset to be recyclable. We take back old devices and have them prepared by specialist partners for reuse. We make sure we send materials that have special storage or assembly requirements to qualified partners.

We conduct regular audits at our service partners'.




We conduct regular audits at our service partners' to ensure the highest possible recycling rate. These audits cover disposal requirements among other things.

Use of a decision-making tool for handling recovered devices.


The tool evaluates the options recycling and reuse in terms of financial added value and CO2 emissions and so helps in decision-making.

Cooperation
We are farsighted in managing goals

–

for fair cooperation with our partners
The Procurement & Supply Chain department is responsible for the manufacture of our products. It works together with our suppliers in Europe and Asia to implement our production processes and ensure our partners maintain our quality standards. The ista national organisations are largely responsible themselves for the procurement of services and materials. ista Service Partner Management assists the ista branches in Germany when selecting and looking after their partners. In order to ensure that the ista service partners maintain a high quality of service in their daily work, we provide them with IT equipment and train them in its use. The use of tablets improves communications in the processing of orders and helps save paper.
We have set ourselves milestones for 2021 and beyond which will enable us and our partners to move closer to our goal in defined stages:
To enable us to make holistic decisions, we plan to make CO2 emissions the second yardstick (alongside costs) for evaluating our products and processes.
We also feel responsible for the emissions of our transport routescontract manufacturers of hardware components (Scope 3) and want to develop suitable measures for further CO2 reductions.
In the first step, we want to reduce our CO2 emissions by optimising transport routes.
Learn more about ista's sustainable activities!
In our latest progress report, you can read more about the measures we are pursuing to achieve our sustainability goals.