62,742 Economically driven km by car, zero Emissions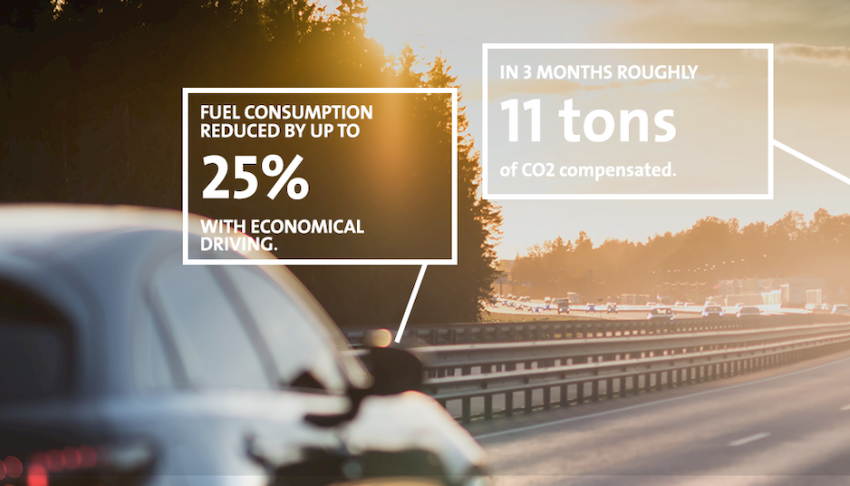 Filling up the car is like climbing a mountain because pump prices often seem to be going only one way – up. Nevertheless, motorists can save a lot of money by adopting an energy-efficient driving style. An online platform of the French start-up, WeNow, has been designed to help. We tested it.
A light starts blinking – at 130 kph on the motorway. No need to panic! It's only a warning that the tank Is empty. Just take the next exit and fill up the car. A second look at the dashboard produces blank amazement. Why do I need to fill up again so soon – I haven't done that many kilometres at all? You may well be right. But fuel consumption does not just depend on how many kilometres you have driven but above all on how you drive. With an energy-efficient and economical driving style you can cut costs by up to 25%. At least that is what the French start-up WeNow says, with whom ista has been cooperating since 2017 and has had some of its vehicle fleet equipped with their system.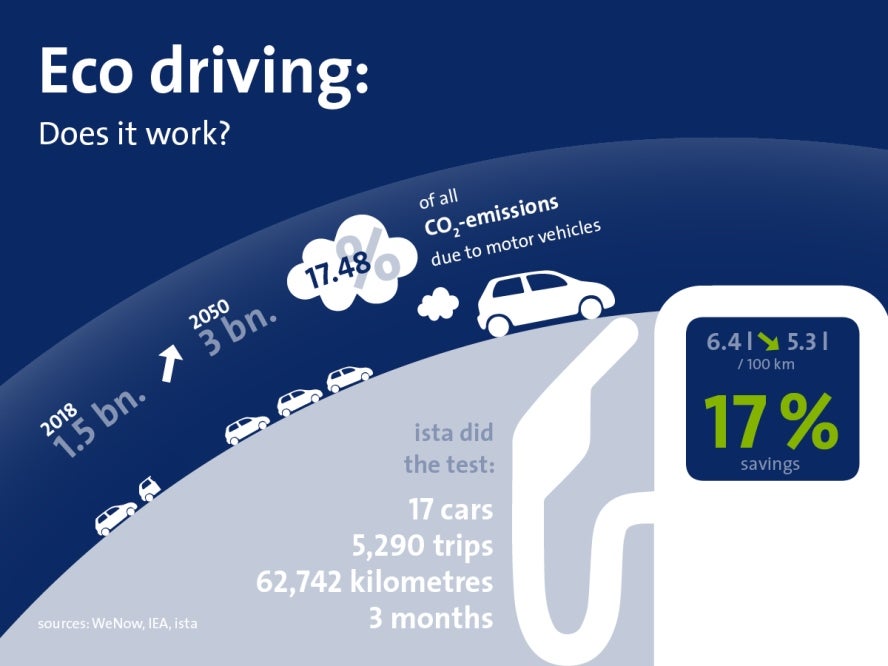 Transparency and Training
But how does it work? Through transparency and training. The principle is similar to the one behind ista's heating cost bills. Every driver can simply install a small transmitter via an interface in his car. This transmitter then sends consumption data to a server. There the data are automatically processed and the driver receives a detailed assessment of his driving style either by app or on the online platform. There every motorist can get personal tips on how to drive energy-efficiently and safely. "At the moment 21 colleagues are taking part with their company cars. All of them have given positive feedback," says Soufyane Taalabi, who initiated the project. "And the first figures show that we are not only saving more money than we are paying for the service but that we have also considerably reduced our carbon footprint."
3 Tips for energy-efficient driving
Use vehicle's momentum: for example let the vehicle coast towards red traffic lights instead of braking just before you get to the white line
Steady speed: for example avoid constantly accelerating and braking sharply because you get too close to the car in front
Remove attachments: for example take off the roof rack when not in use
In the end zero emissions
And together with WeNow, ista France is now neutralising the emissions that its vehicles still produce. To achieve this, the real estate service provider is sponsoring two projects and has offset nearly 11 tonnes of CO2 in just three months. In France, trees were planted on 12 hectares of land and in India wind farm construction was sponsored. And this model is to serve as an example. "Participation in the project is voluntary, but we hope that our success will encourage even more colleagues to join in with their company vehicles," says Taalabi. A little competition is also being held to appeal to people's competitive streak. The drivers can see where they are in the eco-driving rankings and who is the best.
Drive Economically - WeNow also in Germany
The French start-up is slowly spreading its wings. Companies and people from other countries – for example Germany – can now also join in.