A little bit of climate protection? That's not for us.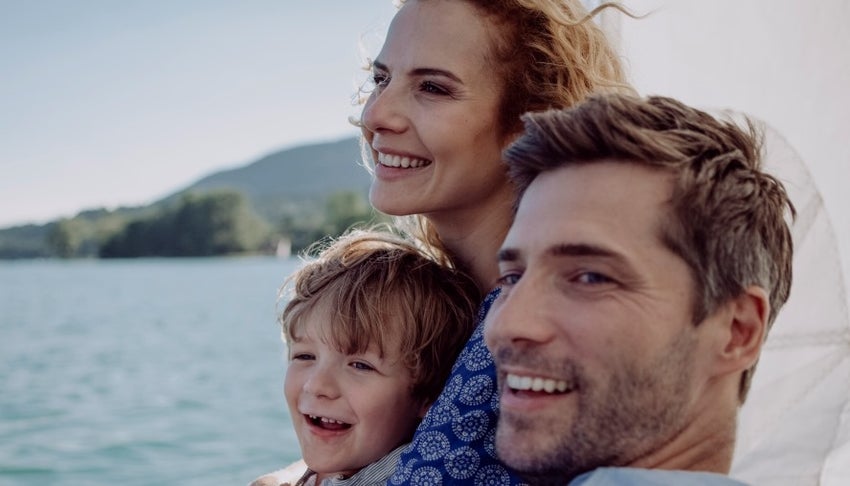 Climate protection is one of the great challenges - and perhaps even the greatest challenge - facing us today. Any company, like us, whose business purpose is to meter heating energy and water consumption knows that every little bit helps. But with just a little bit of climate protection, we will not conserve our environment for future generations. That is why we have anchored sustainability and climate protection in our strategy.
Should a company make a statement on environmental issues? Should you stand up for your convictions? We think the answer is yes, at least if these questions have an existential dimension, as in the case of climate protection. If the emission of greenhouse gases continues at the current level, the climate in Germany will warm by 2.7 to 5.3 degrees Celsius by 2100. It is not too late yet to take counteraction: according to the Federal Environment Agency, consumers in Germany would have to reduce their per-capita emissions from 12 tonnes of CO2e to less than 1 tonne of CO2e per year in order to reach a climate-friendly level . That sounds challenging – but the success stories of recent years show what is possible: between 2000 and 2015, energy consumption for heating, hot water and electricity fell by 12.7%. Since around 40% of carbon dioxide emissions from private consumption are produced in the home, this is a particularly worthwhile starting point for climate protection: as experts in the recording of energy and resource consumption in properties, ista brings all its expertise to bear in order to strengthen this positive trend.
By making personal consumption comprehensible to the individual, we create the basis and incentive for climate-conscious consumption behaviour and provide stimulus for the careful use of resources. After all, only people who know how much they consume can calculate how much they can save: in CO2 and in money. Therefore, we are reaffirming our commitment to climate protection and assuming visible and measurable responsibility. Our corporate strategy for climate protection works in five fields of action:
We help people to make their contribution to climate protection.
Environment
Environmental protection + energy efficiency
Markets
Innovative services + products
Employees
Culture + working world
Partners
Cooperation + exchange of views
Society
Awareness + education
Make a contribution to climate protection,
Act in an eco-friendly manner in our own company
Offer innovative products and services,
Ensure customer satisfaction,
Drive smart living forward,
Protect data
Further develop employees,
Recruit new employees
Apply fair business practices,
Make the supply chain sustainable
Create awareness,
Engage on behalf of society,
Maintain dialogue with politicians and stakeholders
Our aspiration: goal- and climate-conscious action
Climate protection must no longer remain vague. Therefore, ista has formulated specific goals to which our own business activities and growth course are aligned. For example, we are striving to help our customers reduce their CO2 emissions by 10% from 2011 to 2030. Thanks to their annual heating cost bill, German households already save 13 million tonnes of CO2 a year. And we don't exclude ourselves from this goal: We want to be completely climate-neutral by 2050 and are taking numerous steps to achieve this – from savings in paper consumption to the insulation of our buildings. In order to achieve sustainability throughout the entire supply chain, we require our partners and suppliers to also achieve CO2 neutrality by 2050. In addition to climate protection, we work with our partners to develop environmentally friendly concepts, for example for the complete recycling of products. Conscious action is not limited to environmental protection. This is why we have also set ourselves concrete goals for our general social commitment: we invest at least 5,000 hours a year in which our employees engage in charitable work. This can be by getting involved in practical projects such our annual Social Day, but also by teaching climate protection skills. In the 'ista schools in energy efficiency' project, we take our knowledge about saving energy and measuring consumption into classrooms and set up projects to encourage pupils to rethink their own consumption behaviour. Here we are getting things moving and have found many willing listeners, for, as 'Fridays for Future' also shows, many young people feel the need to finally get effective changes in climate protection implemented.
Individually and collectively
Everyone is responsible for climate protection. We achieve quite a lot through committed and conscious action on the part of individuals. Nevertheless, it is necessary for all nations and institutions to pull together. The United Nations has set the framework for this with the Agenda 2030 Sustainable Development Goals (SDGs), on which the UN Global Compact is based, which we have joined (see box). At ista, we have identified five of these goals as particularly relevant for our business activities:
SDG 7 Affordable and clean energy:

Information empowers people to act: studies show that tenants who know their consumption use 15 to 25 per cent less energy. Our metering systems and allocators make it possible to identify potential savings that are then actually realised.

SDG 8 Decent work and economic growth:

6,000 employees make ista strong. Compliance with fundamental human rights, labour and social standards is not only binding for us, but also part of the Supplier Code.

SDG 11 Sustainable cities and communities:

Sustainable growth makes cities fit for the future: the degree of urbanisation is increasing worldwide. Cities are growing, but clever consumption-recording methods such as our apps and digital applications contribute to energy efficiency and make living more comfortable.

SDG 12 Responsible consumption and production:

Measurement makes consumption economical - for consumers as well as for ourselves. Knowledge about individual consumption strengthens personal responsibility and makes improvement potential visible. Internally, we use environmental and energy management systems to reduce our consumption of resources and our emissions.

SDG 13 Climate action:

Many individual steps translate into noticeable progress. Teaching young people climate awareness. Giving tenants transparency about their own consumption. Encouraging suppliers to act sustainably. Reducing emissions with innovative products and services. This is how we put climate protection into practice.
No half measures
From the United Nations to school children - we are all deeply moved by climate protection and sustainable action. That is why we are getting things moving and so joining a global, ever growing movement that says: a bit of climate protection is just not enough! Our goal is climate-conscious action, which has both depth and breadth: anchored in our corporate strategy and broadly diversified in our social initiatives.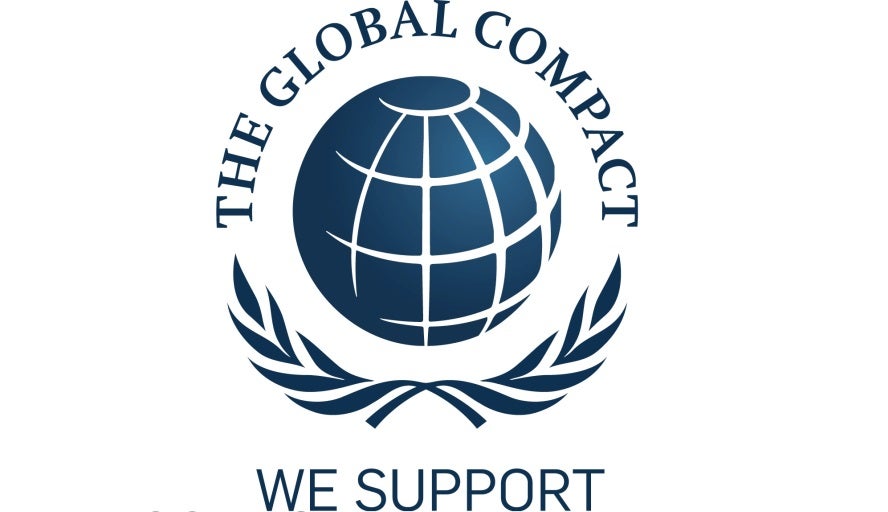 Membership of the UN Global Compact
Mutual respect, environmental awareness and social responsibility – those are just a few of the principles that we signed up to as members of the UN Global Compact and with which we support the UN sustainability goals. This forum is the world's largest initiative for responsible corporate governance. Its members work together across industries and borders to advance the vision of an inclusive and sustainable global economy for the benefit of all.