Individual billing: How we track down high consumption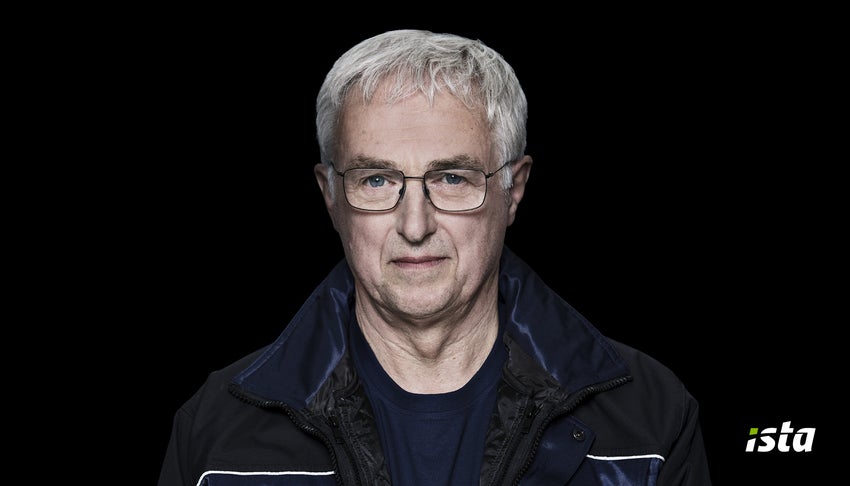 If users think their bill is suspiciously high, ista turns detective. As systems are largely automated, transmission errors hardly ever occur now. But what if the consumption shown on the meter does not correspond to the user's actual consumption? ista employee Werner Döker searched on site for the answer.
It is always good to check bills for heating and water. So possible errors are quickly noticed and can be corrected. The error rate of providers like ista has, however, been falling for years now because consumption data are increasingly read out automatically by radio and so transmission errors are unlikely. Regular maintenance also helps ensure that data are recorded correctly. It is usually users who sound the alarm when consumption appears too high. ista then checks its data acquisition and billing processes.
Errors can always happen - let's find them!
If there is no obvious error in the actually data, ista sends an employee out to the user. Important to know: users do not pay for an additional check if there really is an error and the error is not their fault. As in one case that took even weeks of detective work to solve: the tenant of an ice cream parlour in a shopping centre had his water meter checked: over a period of three years, his bills had amounted to more than 30,000 euros - too much for the small business.
" We took a look at the meter and the taps on site and even checked whether the water consumption of the neighbouring shops was being recorded on the ice cream parlour's water meters – all to no avail," says Werner Döker, customer service technician, who has been working for ista for over 30 years. The tenant was desperate. However, in the meantime he had taken Döker's advice and noted down his daily consumption. After four weeks, the tenant was able to establish that his average consumption was only half that of the periods already invoiced. "Above the ice cream parlour there was another restaurant that was, however, closed at the time," Werner Döker recalls. "When we finally gained access, the answer was found really quickly. With a bit of luck, I actually found the reason for the excessive consumption figures in a shaft. The water supply of the restaurant kitchen was being recorded on the ice cream parlour's meter." By the way, the tenant got his money back from the shopping centre management company. And Werner Döker occasionally calls by the ice cream parlour for a coffee.