innovation@ista: app gives tenants a clear view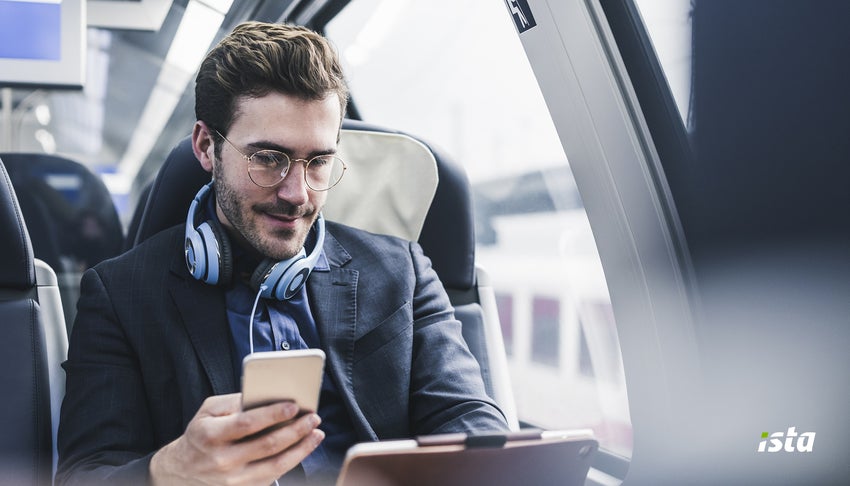 People who know their own consumption can systematically reduce it – but where can they get regular consumption information? ista Denmark has developed an app that keeps users up to date. With its simple graphics and emoji ratings, the app makes tenants smart savers.
How innovative is ista? What ideas is the company involved in? Where are new concepts that optimise housing and property management being developed? In the series innovation@ista we go on a journey around the branches of the real estate service provider – always in search of ideas that benefit tenants, landlords and the environment.
Consumption app for tenants
ista Denmark, for example, has a special talent for digitalisation: just like the other ista locations, our branch in the north already began years ago to focus on automatic data exchange between landlord and service provider. It allows the provider to generate heating cost bills quickly, efficiently and without errors. Mobile consumption information for tenants then followed. The app shows a user's heating energy and water consumption clearly, compares the figures with those of their neighbours and updates the screen as soon as new data are available. It has already been downloaded more than 5,000 times.
User friendliness is a must
If there is one key principle of the "ista DK Forbrugsovervågning", it is this: "The app is simple and functional so anybody can use it," says Torben Mathiasen from ista Varmekontrol. The start screen already features bar charts with the user's own consumption and – for comparison – the average consumption of the other tenants. Emojis rate any changes in a user's consumption. And within a few cliks users can see the daily cost and consumption on each meter installed in their apartment.
Clear message for consumers
It's the app's ease of use which makes it a success. The aim is to make users aware that their consumption and CO2 emissions depend on their own behaviour. So the tenants need up-to-date information that can be easily accessed and sends a clear message.
"For example, a user opens the app while on a bus, sees a smiley, knows there's nothing to worry about and so closes it again," Torben Mathiasen explains. This sense of achievement encourages people to reduce their consumption still further. Conversely, updated information helps people to notice any rise in consumption quickly so they can react.
Advantages for landlords and the environment
The app is primarily for the tenants. However, landlords and service providers like ista also benefit from the automatic information on consumption: users of the app have a lot fewer queries about their heating cost bills. They know exactly how high their costs are. They can closely monitor their consumption, change their behaviour and save costs. The lower CO2 emissions ultimately also benefit the environment.
So ista Denmark's app benefits everybody and sets a benchmark: other ista locations are currently also working on apps that provide tenants with sub-annual information on consumption.