Reducing heat losses: Tenants can implement these measures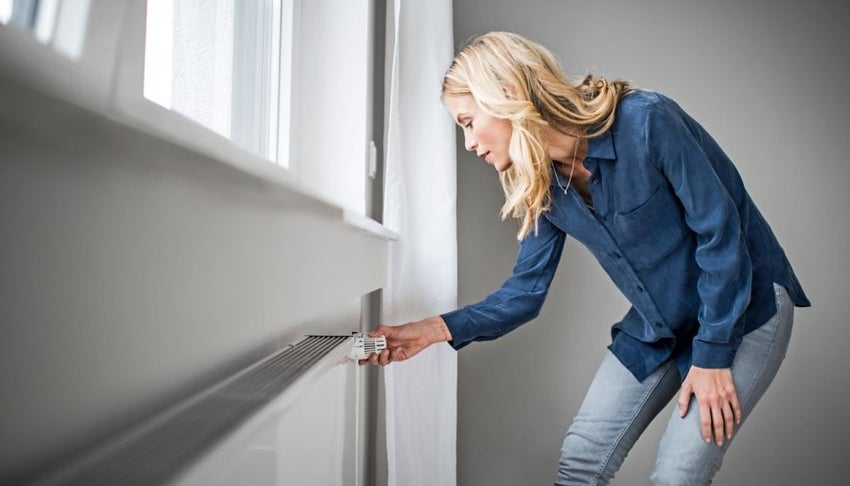 Making homes energy-efficient is primarily a matter for landlords and owners. But tenants can also help to save heating costs - by retrofitting their radiators with new technology or sealing windows and thus reducing heat loss. This all has a noticeable effect.
When owners want to improve the energy balance, they often go in for big projects. Energy-efficient refurbishment often means replacing windows, installing a new heating system and renovating the facade. Tenants tend to limit themselves to small measures - they lower the room temperature or shower instead of taking a bath. However, they can and may also optimise the apartment technology-wise to reduce heat loss. Then tenants invest time and money, but reduce their heating costs. Here are the most popular measures:
Bleeding the radiators: If radiators do not heat up properly, this is often due to air pockets in the system. What helps then: let the landlord know and, once he has given his consent, let the trapped air out using the valve on the radiator. Sometimes the pressure in the entire heating system drops. In this case, it is up to the landlord to check this and restore the optimum pressure.
Sealing windows and doors: Where is that draught coming from? You can find out by moving a lit candle along the frame of the closed window. If the flame flickers or leans to one side, you've found the draught. You can then stop the heat loss by putting in (new) window seals, which are available in various widths in DIY stores.
If there is a draught coming through a door, it is often not enough to put foam draught seal around the door. Draught excluders with and without brushes can be used to close particularly large gaps under the bottom of the door.
Replacing thermostatic valves: Most radiators have mechanical valves with a numerical scale. The problem is they get old. After a few years the temperature cannot be regulated accurately.
Tenants can simply replace the old valves with new thermostatic ones. Modern ones have a digital display and a timer for setting the temperature; some can even be controlled remotely via the Internet. If you have a lot of radiators, you will have to dig deep into your pockets. Therefore, tenants should keep their old radiator valves and put them back when they move out. Your own valves can move with you into your new apartment.
Insulating the wall behind the radiator: No tenant can properly insulate the outside wall behind the radiator - unless he or she is a professional. However, many tenants use radiator foil. It reflects the heat radiating to the wall back into the room. However, these foils are too thin to provide professional insulation.
During the heating period and beyond, we support you with tips to simply save heating costs. Also take a look at our other energy saving tips:
An information graphic with further tips - also for printing and downloading - can be found here: