Room temperature: Saving heating costs with the right setting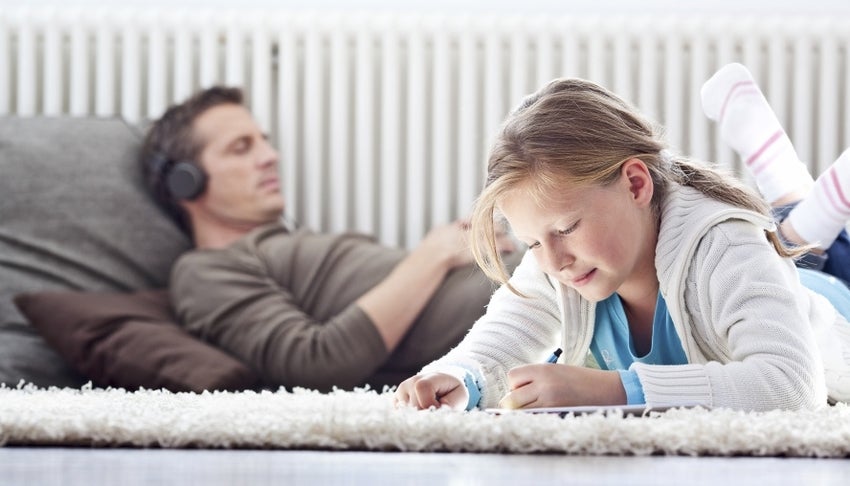 The bedroom should be cooler than the bathroom, a child's room warmer than the kitchen. But what temperatures should we aim for to feel cosy and warm and, at the same time, keep heating costs and CO2 emissions low? We summarise the recommendations.
Do you know the rule of thumb that lowering the room temperature by one degree cuts heating costs by about six per cent? So, with one action that you are unlikely to notice in everyday life, you reduce your CO2 emissions and make your housekeeping money go further.
If you are one of those people who have so far heated all rooms to the same temperature, the savings are even greater. The temperature of rooms should depend on how they are used: in the bedroom 16 to 18 degrees is already the ideal temperature; in the bathroom, on the other hand, it can be a cosy warm 23 to 24 degrees.
Optimal room temperature for each room
Heating experts, consumer organisations and the Federal Environment Agency therefore recommend that rooms should be heated to different temperatures. Keep the room doors closed in winter to create different temperature zones.
How warm should it be? The guide temperatures are:
living room: 20 degrees

dining room: 20 degrees

child's room: 20+ degrees

bathroom: 23 degrees

kitchen: 18 degrees

bedroom: 17 degrees
Even though every degree lower means you save heating energy and CO2, the aim is always to feel comfortable in your own home. If you feel cold easily, you can and should heat more to reach your own comfort temperature.
Savings potential depending on the time of day
Planning different temperatures for different rooms does not, however, mean keeping them constant round the clock. Quite the contrary: People who are not at home during the day save the most if they leave the heating on low during those hours – roughly between 16 and 18 degrees. Then the apartment or house does not cool down too much and the temperature can be easily adjusted again after work. Even at night or when you are away for a few days, it makes sense to reduce the temperature: around 16 degrees is usually enough. If you are going on a winter holiday, you can turn down the heating even further. The frost protection function is enough.
During the heating period and beyond, we support you with tips to simply save heating costs. Also take a look at our other energy saving tips:
An information graphic with further tips - also for printing and downloading - can be found here: