Saving heating costs – tips for early autumn and spring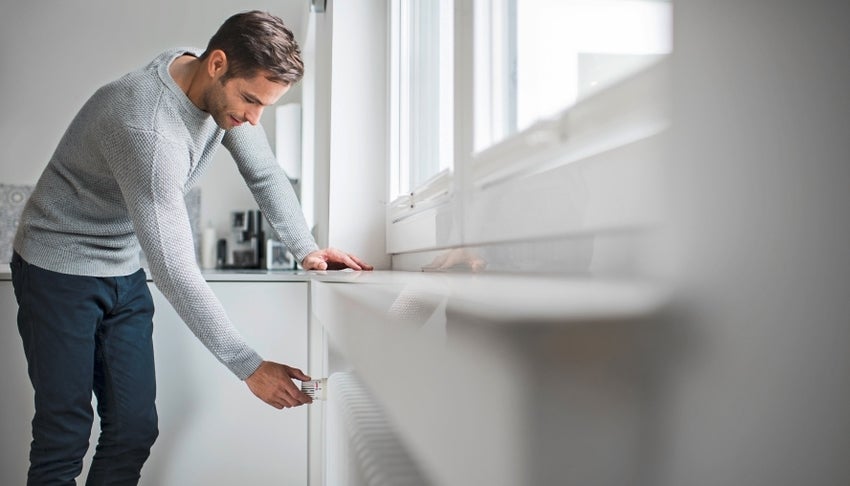 Heating offers households the greatest savings potential. Even small changes in behaviour can save tenants money and help cut emissions. This is how you can heat more efficiently during the autumn and spring seasons.
Private households are responsible for a large proportion of greenhouse gas emissions - not including electricity generation and transport. Most CO2 emissions are produced by households when heating water or rooms - and this is where environmentally conscious tenants can start. Our checklist for early autumn and spring shows where you can begin:
Wait a bit

: Do not turn on the heating until it is really too cool indoors. Anyway, the cheapest solution for early autumn and spring is to put on a cardigan and woollen socks. However, it is important that the temperature in your home should not fall below 15 °C to prevent mould from forming.

Let the heat circulate:

Heat builds up when furniture is placed in front of the radiators. Floor-length curtains also prevent the heated air from being well circulated in the room. Curtains above the radiators, on the other hand, shield the windows, keeping the heat in and thus contributing to savings.

Get your radiators ready for the winter

: Dirt and dust can reduce heat output - by up to 30 per cent, according to heating industry estimates. The dirt can be removed with special brushes or a hairdryer.

Bleed your radiators

: If just one or a few of your radiators remain cold or only heat up slowly, this is often due to air trapped in the heating system. You can let the air out using the valve on the radiator. Warning! Check with your landlord beforehand whether you can bleed the system yourself or whether this has to be done by a specialist tradesman.
During the heating period and beyond, we support you with tips to simply save heating costs. Also take a look at our other energy saving tips:
An information graphic with further tips - also for printing and downloading - can be found here: