Set the thermostat to the right temperature – what the numbers mean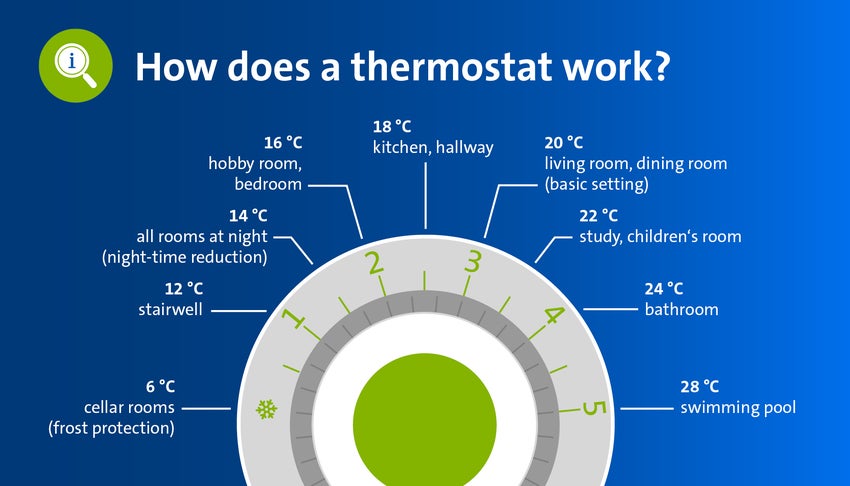 How warm will it be when the thermostat is set to three? You cannot set the temperature exactly on a classic graduated scale. However, it will give you a reliable indication - enough to create temperature zones in your own home and save energy.
If you heat less, you save energy. That's why many people settle for lower temperatures in their homes. However, to still feel comfortable in their own four walls, they heat different rooms to different temperatures. For example, the bedroom or passages such as hallways can be relatively cool, but the bathroom needs to be cosy warm. Frequently used areas such as the dining room or a children's room are in the medium temperature range.