Sustainability challenge: 6-week plan for a better climate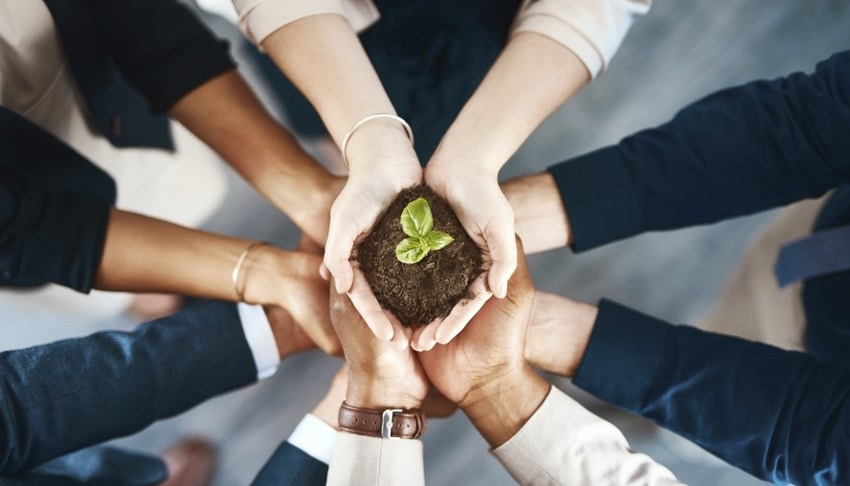 Learning sustainable habits at work – is that possible? Of course. ista employees showed how it's done in an in-house sustainability challenge. We present: the #climatecrew 6-week plan for a better climate. For you to imitate - and share!
How long does it take before a new habit takes root? Definitely longer than a week, which our sustainability challenge has set aside for each topic. Nevertheless, if you don't make a start, you won't achieve even small changes. So this challenge is not to be seen as a revolutionary approach but simply as food for thought. What ideas do we come up with when we concentrate on the climate for a few weeks? If the end result is new habits – then all the better!
6-week plan for a better climate
Week 1: Less paper
It's obvious: a digital office needs less paper than one where every document is filed away. However, in our daily work we still print out a lot so, for example, we can read a text better or write down remarks and notes. Yet software solutions such as Microsoft Word or Adobe Acrobat already offer digital solutions for this situation. What alternatives are there? And where can we not do without a printout?
Week 2: Smart heating
For every degree you lower the room temperature you save about six per cent in energy and CO2 emissions. That also applies to the office. The problem with sedentary jobs: when you turn down the heating, you soon get cold hands and feet. Thick jumpers or sport breaks – what is the best solution?
Week 3: Save electricity
In the office and in the "home office", computers are the biggest energy guzzlers, also in stand-by mode. Switching computers off overnight saves electricity. While you are working, you can offset your electricity consumption: CO2-friendly search engines, such as Ecosia, plant trees to offset electricity consumption. Where else can electricity be saved?
Week 4: Reduce water consumption
One trick for saving water when flushing the toilet: a full bottle in the cistern reduces the volume of water being flushed. Another good habit: turn off the tap in-between when washing your hands. What other ideas are there for saving water in the office or in the "home office"?
Week 5:Climate-friendly mobility
Working from home and video conferencing are hard to beat in this respect: when the commute to the office or business trips are avoided, CO2 emissions fall. Anybody who has to travel can adapt their mobility habits, for example by car pooling or travelling by train. How do we get to the office in a climate-friendly way? What means of transport do we use for business trips?
Week 6: Avoid waste
Separating and avoiding waste is the motto. In everyday office life, this can mean doing without our coffee-to-go. Or we can take our lunch with us in a reusable box. What ideas help to produce less waste?