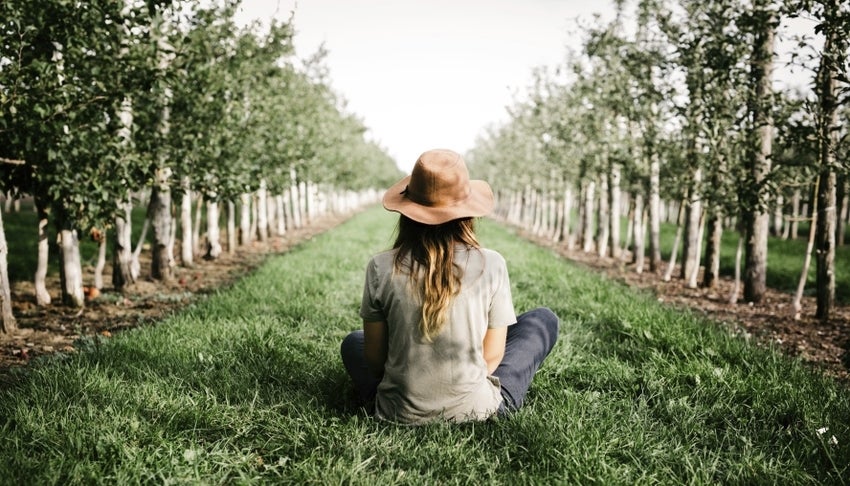 Anyone who has ever tried to understand the climate knows it is a really complex matter. Many influencing factors act together, climate-damaging emissions are produced by countless sources - and there are many small and big things that everyone can do to protect it. It is exactly these things that we look at. And we do this so comprehensively and systematically because we are convinced that sustainable action always requires holistic thinking. One good example of how we incorporate resource efficiency and climate protection into the fundamental concept of our products and services is the heat cost allocator doprimo 3 radio net.
Our electronic heat cost allocators make it easy to save energy
So much climate protection in such a small device: the heat cost allocator doprimo does not just help our customers to save energy by providing an overview of consumption at all times and thus creating savings potential. Thanks to its very small carbon footprint and resource-conserving production, the device is itself also a 'climate protector' through and through. It is used to enable heating costs to be accurately billed in apartment buildings. Mounted on the radiator, the electronic heat cost allocator determines the exact amount of energy consumed. The small plastic housing conceals two 'superpowers': features permitting exact measurement and data transmission via a radio network.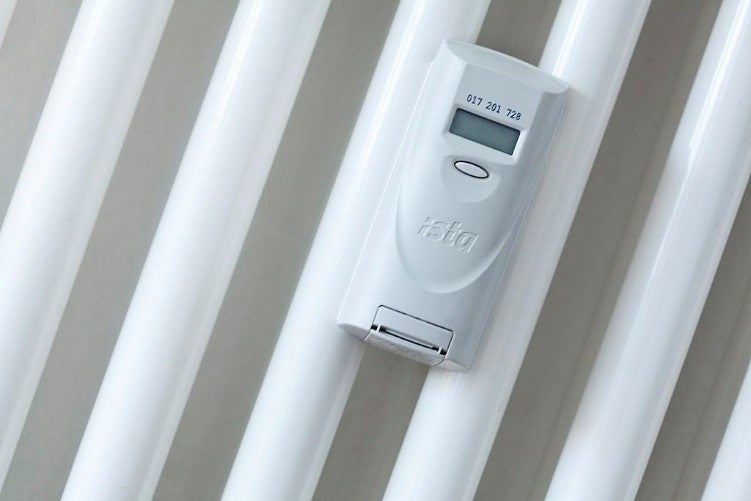 Accurately measured …
The device is equipped with two sensors. While one measures the temperature of the radiator surface, the other measures the room temperature. As soon as the temperature of the radiator exceeds 22°C and is at least 4.5°C warmer than the room temperature, the device detects that the heating system is being used and begins to record how big the temperature difference is and how long the radiator is giving off heat. These two factors are then used to calculate and store the heat consumption.
… and quickly radioed.
With the doprimo 3 radio net, we have adopted a completely new way of transmitting the data to ista, or to be more precise we have reduced the number of ways. Because thanks to the radio interface integrated as standard, it is no longer necessary for a technician to read the devices in person – and this also eliminates the emissions that his journey to the property would otherwise cause. There are three possible ways of reading the devices: firstly, the data can be recorded with a mobile data logger. With this walk-by method the heat cost allocators remain permanently ready to receive. Secondly, when a stationary communication unit is installed in the stairwell of the building, a radio connection is established at regular intervals in order to retrieve the data by remote readout via the mobile network and transmit them securely to our servers. And finally, even though other possibilities are now available, classic meter-reading in the apartment is still possible.
Saving by numbers
And how does the doprimo help our customers to save energy? First of all, it provides information. Since 1981, the Heating Cost Ordinance (HKVO) has stipulated that every tenant must receive their own consumption-dependent bill. So everybody sees how much energy they have actually used, can optimise their consumption and see how they can reduce their impact on the climate and their costs through efficient heating. However, the bill only comes once a year. The great advantage of doprimo is that customers can view their consumption totally transparently at any time. For the LC display on the heat cost allocator shows the current consumption figure at the push of a button and the cut-off date figure from the previous year for comparison purposes. Further information, such as the last 14 end-of-month figures, is stored on the device and can also be read out.

But the heat cost allocator doesn't just help tenants to actively save energy. Its own CO2 footprint is also quite impressive. A life cycle analysis of the doprimo 3 radio net has shown: consumption-dependent heating cost billing saves 158 times more CO2 than the device causes over its entire life cycle. The average life cycle of a device is ten years and the calculation of the CO2 impact over that time includes production of raw materials, manufacture, transport, installation, use and also disposal or recycling. This positive balance has been mainly achieved through many small steps along our value chain in which we focus on keeping our CO2 emissions in our own processes as low as possible.
Our supply chain: globally sustainable
The heat cost allocator is made up of many individual components. We select our suppliers from all over the world and put our supply chain together in such a way that it is as fail-safe and sustainable as possible – from production in Southeast Asia and transport through to our central warehouse in Lower Saxony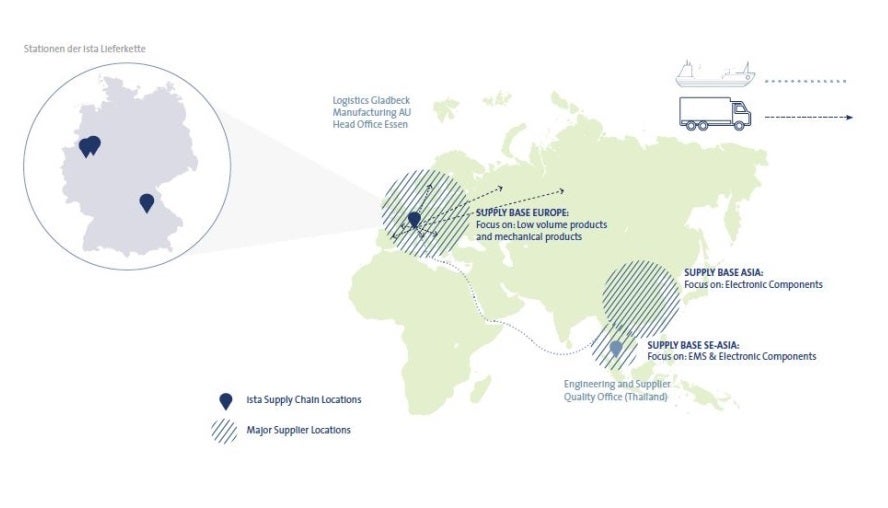 Starting all over again – recycling
At the end of its roughly ten-year life, the doprimo is carefully recycled. After it has been replaced by a new heat cost allocator, it is transported in Germany to our long-standing partner, the Haus Hall Foundation, to then be dismantled. People with disabilities work in the Foundation's workshops and ensure that valuable resources are recycled. And what's more on a large scale: last October alone, 33 pallet cages containing a total of 8,352 kg were handled, that is to say dismantled, sorted, packed for transport and forwarded to partner companies for further processing or environmentally friendly disposal. Devices discarded outside Germany are recycled in similar local waste disposal companies.
Simply protecting the climate
Sustainable and climate-conscious from start to finish – the doprimo shows how it is done. This closer look at the device highlights the many small and big opportunities to help protect the environment and conserve resources and so tackle the complex challenge of climate change in many small steps. Taken together, these steps shape our corporate strategy: we make climate protection simple - for our customers, our partners and ourselves!
A brief history of heat cost recording
1957
The first heat cost allocator is patented. It works on the principle of evaporation: the liquid in a glass tube mounted in the device evaporates in proportion to the temperature of the radiator. A scale measures the level.
Around 1980
ista develops Europe's first electronic heat cost allocator that impresses with higher reading accuracy and better display behaviour.
1986
With the digital memory function, ista adds another benefit of the electronic heat cost allocator for the customer.
1995
With the introduction of the first doprimo, digitalisation also finally arrives in the heat cost allocator sector: equipped with a digital interface, it enables automatic readout and programming with mobile devices.
1997
Remote readout starts to conquer the market, the new doprimo radio makes it possible.
2006
Switchover from the radio method to a bidirectional transmission method. This is still the industry standard today.
2008
The doprimo 3 radio net comes onto the market. The wireless and network-capable heat cost allocator for fully automatic data transmission is our core product today. Some 14 million of these devices are currently in use in Germany alone – worldwide it is 23 million.
… and tomorrow?
The smart home is coming – networked intelligent devices will make the home even more comfortable. Network technologies such as the Narrowband Internet of Things are central to this - and it is quite possible that heat cost allocators will soon be smart as well.