These are the benefits of remote reading for tenants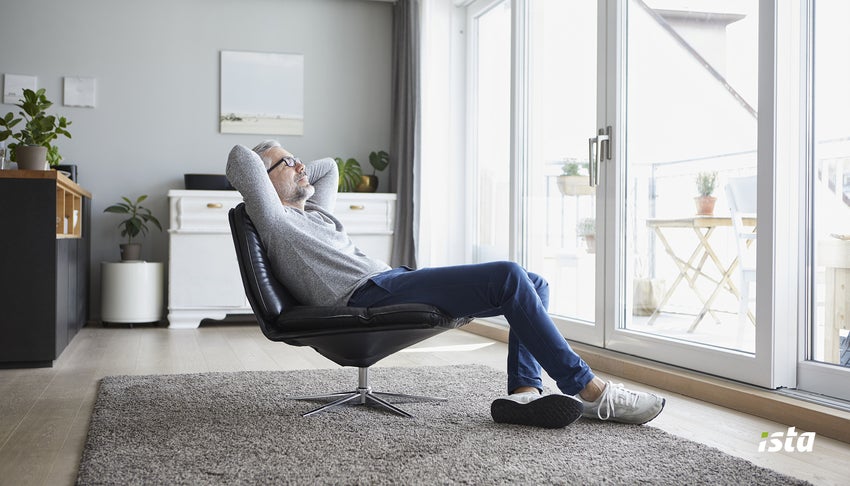 How much longer is the heating meter reader going to keep coming? The future belongs to digital transmission via remote readout. This will be of particular benefit to tenants: If service providers read the data remotely, there is no need to make an appointment. The technology also prevents transmission errors and can provide insight into the tenant's own consumption.
Remote reading is the future standard. More and more ista customers are already opting for digital data transmission. The EU's new Energy Efficiency Directive, the EED, even stipulates that only radio-capable metering and cost allocation devices may be installed when properties are equipped for the first time or devices replaced. The technology records the heating energy consumption data and forwards them by radio for billing. This offers advantages not only for property managers but also for tenants.
Five good reasons for remote meter reading
More time:

However, the service provider still has to come by in person to maintain or replace the metering devices.

Greater privacy:

If annual on-site meter reading is no longer necessary, neighbours no longer have to step in to give meter readers access to the meters and cost allocation devices. However, appointments for maintenance and replacement of heat cost allocators will still be necessary.

More information:

Once the technology is in place, it is to be used more often. With the EED, the EU plans for tenants to be informed during the year, for example monthly, about their consumption. This makes energy consumption for heating and hot water transparent and allows tenants to change their behaviour.

Less CO2: The environment does not simply benefit from the smaller amount of energy used for heating. Remote reading also causes fewer journeys to properties for meter reading and so reduces CO2 emissions.

Fewer errors:

Automatic data transmission makes it impossible for numbers to be entered incorrectly. This reduces a source of errors in the billing process. And it also makes life easier when people move. Thanks to the regular reading of heating energy consumption, the heating costs of the old and new tenants can be easily billed using the exact readings on the changeover date.
Conclusion: Remote reading of consumption data benefits tenants as well as property managers and the environment. And with the implementation of the new Energy Efficiency Directive, the proportion of cost allocation devices that can be read by radio will continue to increase in the years to come.