"Fridays for Future": Germans believe that climate protection belongs in schools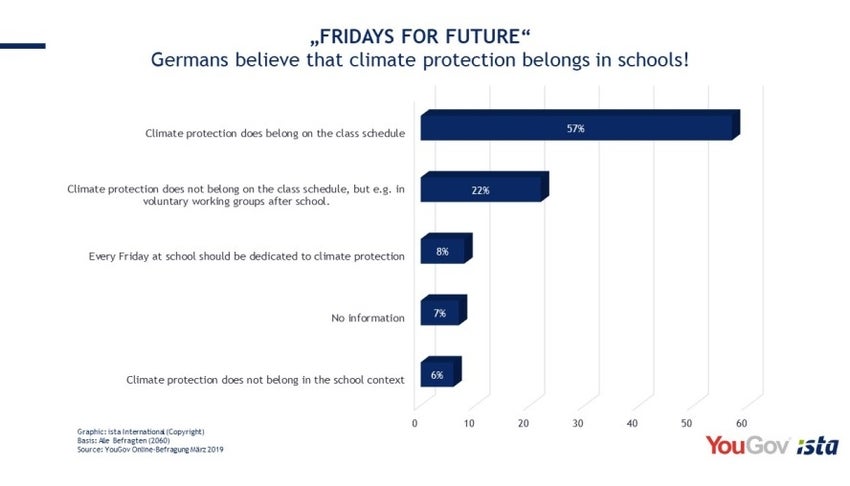 Essen, March 08, 2019. 87% of Germans think that climate protection should be dealt with in schools. However, over half of those surveyed felt that the current protests by schoolchildren should be held outside school hours.
These are the findings of a representative online survey conducted by the public opinion research institute, YouGov, on behalf of the energy service provider, ista. Over 2,000 people from all over Germany were asked their opinion. An equally large number from all age groups was in favour of dealing with climate protection in schools. 57% of those surveyed even think that climate protection should be part of the curriculum, 22% feel the subject should be dealt with in schools but more as part of voluntary extracurricular activities. 8% think that climate protection should be a topic in school every Friday. In response to the question of whether schoolchildren should be let off school to take part in the "Fridays for Future" demonstrations, most Germans said no. The demonstrations should take place outside school hours in the pupils' free time (54%). Only 37% were in favour of giving pupils time off school to enable them to take part.
"Climate protection should be firmly anchored in school lessons," says Thomas Zinnöcker, CEO of ista, referring to the results of the survey. "Climate protection is very close to schoolchildren's hearts; society should take this initiative seriously and conduct a constructive dialogue. Everything hinges on transparent facts about energy consumption, CO2 emissions and climate change. Schools are the ideal place for teachers, parents and pupils to discuss specific climate protection measures. That is why we as a company launched our own school project and, together with our partners, promote the idea of putting suitable teaching formats and school climate protection projects into practice."
So far climate protection is not a compulsory school subject in Germany. However, some schools are dealing with the topic in a cross-subject approach or in project weeks or working groups.
Press contact: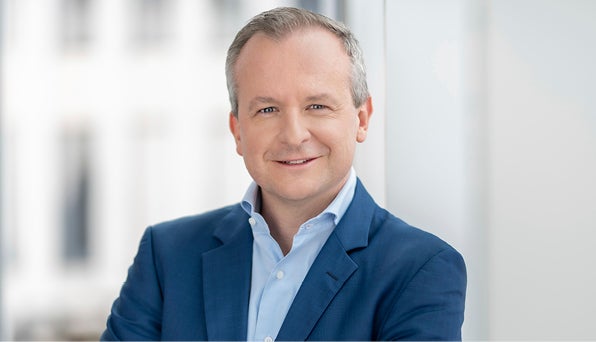 Florian Dötterl
Head of
Corporate Communications & Public Affairs
Phone: +49 (0) 201 459 3281
E-mail: Florian.Doetterl@ista.com