ista enlarges Board of Directors – New offerings for energy efficiency in residential, commercial and industrial properties
Essen, 24.11.2020. The building sector causes some 30 per cent of CO2 emissions in Germany. Therefore, ista wants to further expand its offering for climate-friendly residential, commercial and industrial properties and give customers effective support in reducing CO2 emissions from buildings. Oliver Schlodder (40) will be responsible for the further development as the new member of the Board of Directors of ista Germany.
"Improving energy efficiency in the building sector is crucial in the fight against climate change. Therefore, we would like to help owners, residents and managers of properties reduce CO2 and costs with our innovative solutions," says Dr Hagen Lessing, CEO of ista Germany. "In Oliver Schlodder we have gained a recognised expert for the growth of our new businesses. He is just the right man for expanding our offering for residential, commercial and industrial properties."
Oliver Schlodder is joining ista from NKT A/S, a listed company in the energy sector. At NKT A/S, he first headed the Strategy department from 2013 and was then a member of the Board from 2015. His work focused on the restructuring of existing business fields and the development and strong growth of small, less-focused sectors. In addition, he built up the innovation hub THINKT Digital in Berlin and the first IoT-based business models. Prior to that, the Business Administration graduate worked for the Boston Consulting Group for more than seven years, where he advised companies in the energy and industrial goods sectors in Europe, the Middle East and South Africa. In his new role at ista as a member of the Management Team, Oliver Schlodder will, among other things, be responsible for the "New Business" and "Commercial & Industrial" units with focus on Germany, but also on the international market.
"The reduction of CO2 in the building sector is a megatrend that is becoming increasingly important in the residential, but also above all in the commercial and industrial sectors. New services, digitalisation and new technologies are opening up many new opportunities for our customers to optimise their CO2 footprint and at the same time cost effectiveness," says Oliver Schlodder. "Here we as ista would like to further expand our leading role. I look forward to bringing my previous experience in the energy sector and industry to the table."
Press contact: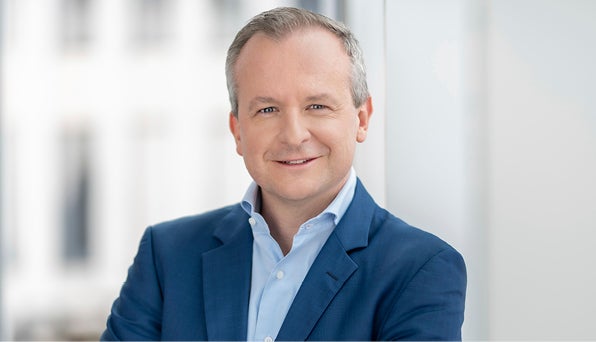 Florian Dötterl
Head of
Corporate Communications & Public Affairs
Phone: +49 (0) 201 459 3281
E-mail: Florian.Doetterl@ista.com