Commitment to climate awareness and environmental protection
Society
As an experienced provider of services for the real estate industry, ista develops innovative technologies and services that make it easy to conserve resources and live in a climate-friendly way. We are also committed to ecological and social issues beyond our core business and enable our employees to engage as well.
---
Our Goal
We promote personal engagement – for greater climate protection and the careful use of ressources
We have set ourselves the following goal for our social engagement:
We will create opportunities for our employees to invest at least 5,000 hours a year in promoting climate protection and energy awareness in society.

Knowledge Transfer
We make the complexe simple – for sustainability in politics, business and society
We bring structure and transparency into the complexity of metering data, services and information – and share our knowledge with politicians, businesses and society. So we make a real contribution to advancing sustainability.
Together with the German Institute for Economic Research (DIW), we publish the Heat Monitor every year.

We take part in idea competitions such as the Climathon in order to develop new ideas for greater climate protection.

We create platforms for sharing ideas and views and discussing resource

We provide consumers and customers with all kinds of information about climate protection and sustainability.

Engagement
We take responsibility

–

for ecological and non-profit initiatives
We take social responsibility and are committed to social and ecological issues. In this spirit, we also promote the social engagement of our
With the project "ista schools in energy efficiency", we help schoolchildren play an active role in protecting the climate.

We sponsor selected projects for which our employees volunteer their time.

We encourage our employees to get involved in campaigns such as the Earth Hour.

We take part in tree-planting and litter-collecting campaigns.

We offer platforms to draw attention to volunteering activities.

We regularly donate to social and ecological projects.

Organisation
We get involved both group-wide and locally – for a sustainable world
We want to help shape political and social developments. The Communications & Public Affairs department at Head Office develops our principles and approaches. It organises and also manages our Group-wide activities. The sustainability ambassadors at our German branches and Sustainability Delegates in other countries are responsible for any additional local initiatives.
---

Goals, Values, Principles
We have set ourselves a clear goal for each field of action in our sustainability strategy which are guided by internationally recognised external standards.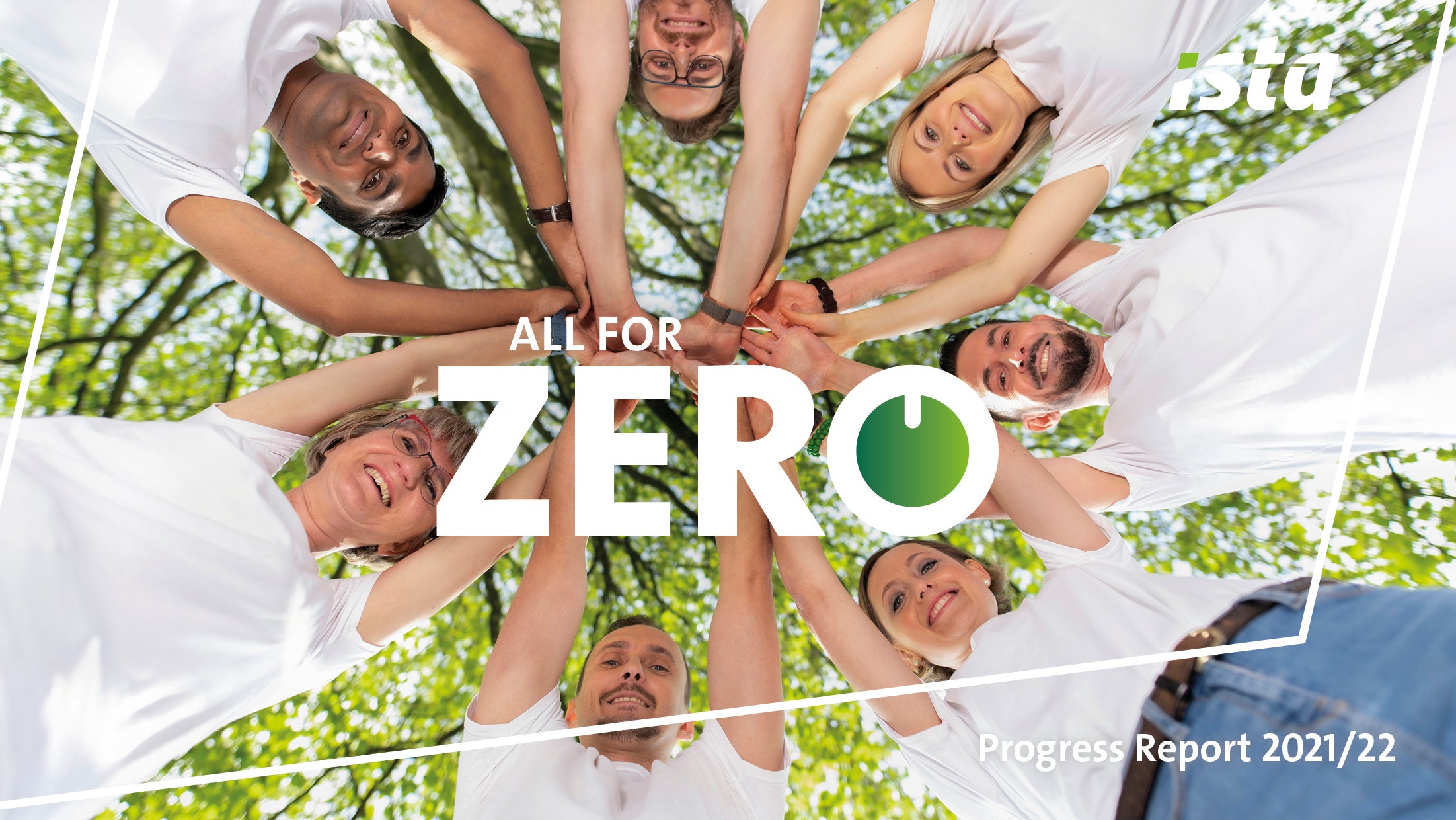 ista Progress Report
Find more information about our sustainable activities in our progress report 2021/22.

Climate Protection at the Heart of Corporate Strategy
ista already operates CO2-neutral and intends to become carbon-free (net zero) by 2030.