Sustainable strategy at its core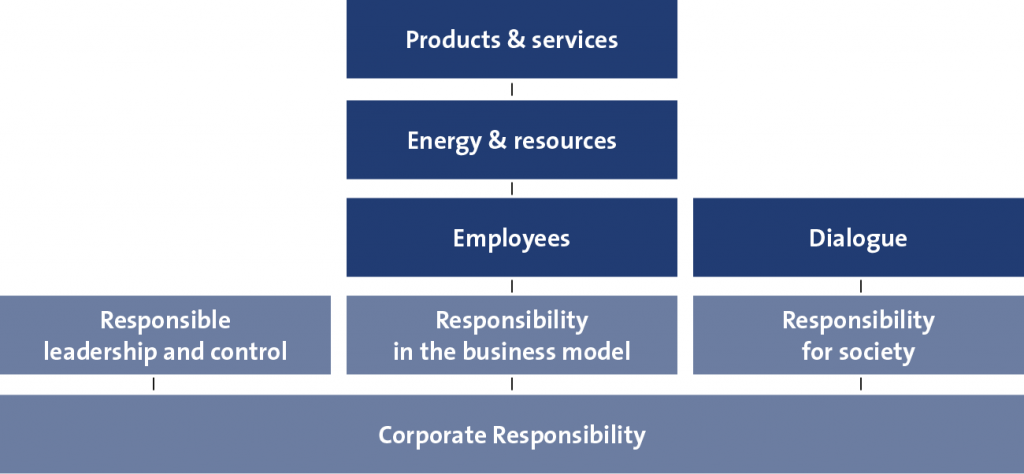 Corporate Social Responsibility does not take place on the fringes but at the heart of ista. Our products and services are sustainable to the very core because they help conserve resources. Therefore, the focus of our entire company is very much on sustainability and responsibility.
We continually develop our products and services. For the more energy and costs we save through our work, the more successful we are on the market.
At the same time, we also measure our consumption in our own working environment and try to continually optimise our own resource and materials management. And we motivate our employees to take responsibility for society and the environment, also outside ista.
Our Sustainability Coordination at ista:
The central body in the field of Corporate Social Responsibility is our Sustainability Steering Committee. At ista, the subject of sustainability is the direct responsibility of the Management Board. Two bodies set the strategic guidelines and are in charge of operational implementation. The Sustainability Steering Committee sets the focus and direction of our sustainability engagement. To do this, the heads of strategically relevant departments at the Essen head office, who make up the Sustainability Steering Committee, meet at least twice a year. The Sustainability Council, which consists of delegates from all national organisations, manages and implements sustainability measures. The council also shares ideas from the countries with the Steering Committee. This way we ensure not only that strategy topics are operationally implemented in the countries but also that we get input from the countries for the further development of content.