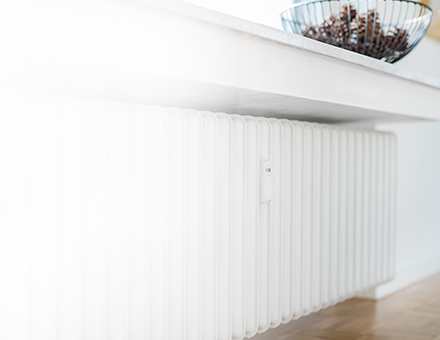 What we do
Making energy transparent
ista is one of the world's leading companies providing energy management services for greater energy efficiency in buildings – especially in apartment buildings and commercial properties. We help property managers, home owners and tenants all over the world to meter, visualise, bill and manage individual energy and water consumption.
Today ista is present in 24 countries including China, Russia and the United Arab Emirates as well as most European markets.
With our products we make individual energy and water consumption transparent.
As a basis for this, we use hardware components based on ultramodern radio metering technology.

They include radio-based
heat allocation meters,
water meters,
heat meters,
as well as the relevant installation systems.

Transparency through energy data management
We bring the energy turnaround to our customers and the residents. With our ista energy data management system, all consumption data are visualised using smart radio technology on an online portal or by app and made available to the user every month. Everyone therefore becomes an independent energy manager and can individually control their consumption. With very low investment, energy, costs and CO2 can be significantly reduced – depending on individual requirements.
We achieve further efficiency gains in buildings by offering supplementary services. They include, for example, our energy contracting service, which we provide together with partners in Germany or our Heating ECG service, which checks and monitors the performance of central heating systems.

Reliably safe
ista gives people safety in their own four walls. With our smoke alarm devices, we help to save lives. If the user opts for radio remote maintenance of our smoke alarm devices, remote maintenance can be performed every month without anyone entering the apartment.
Our drinking water analysis offers protection against potential risks in drinking water.
With our humidity sensors we help residents to maintain a good room climate in their apartments.
Energy becomes transparent
How does heat cost allocation work? Why do I save energy and cost with consumption based billing? The movie shows you why and also how energy becomes transparent...