Energy Management & ESCO
Energy Management is a term that has a number of meanings but is mainly concerned with the one that relates to saving Energy in business, commercial/residential buildings, public/private organization and industries. Energy Management is the process of monitoring, controlling and conserving energy in a building or organisation. It is the key to save energy in your organization. Much of the importance of energy saving stems from the global need to save energy.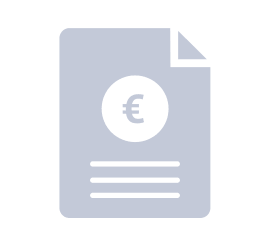 Energy Billing Service
People's consumption of cooling and water is as varied as people themselves. Therefore, the principle of consumption-dependent billing is conclusive: everyone pays only for what he consumed. To meet this objective, ista Middle East offers a broad range of services centering on consumption-dependent reading and billing of utility costs as a one stop service provider.
Our wide span of know-how and our many years of global and local experience in the field of energy service provision have made us a strong and reliable partner. We liaise with our customers to provide the ideal service packages to suit their individual needs.
Consultancy Service & Energy Management Solutions
ista Middle East employs certified energy managers who share their knowledge with our customers. According to the individual property conditions, we advise you regarding hardware solutions and tips to save energy, including the following:
Tariff calculation
Establishing the best billing methodology
Common area cost allocation
Customised bill layout
Setting up the billing infrastructure
Bulk meter verification
Dispute resolution
Compliance, status and handing-over reports
Conducting read-outs including necessary checks, analysis, evaluation and validation
Highlight and clear irregularities and troubleshooting including physical investigation if needed
Process data and prepare for issuing invoices