News & Events
Here you will find the latest news from ista Energy UK and the events that we attend.
York Dennis joins ista Energy Solutions
We have pleasure announcing a further appointment, as part of the continued investment in our customer facing London Team York Dennis has joined ista as Sales Manager.
We welcome York to the ista team this week. He is looking forward to interacting with our customers both existing and new
"I come from a risk management background with 15 years experience. I dealt with underwriters, lawyers & loss adjustors amongst others ensuring fees and settlements were paid on time. I pride myself in treating customers how I would like to be treated, i.e. fairly and professionally. The skills I have acquired during my time in the risk management environment are perfectly suited to my new sales role, and I will bring honesty and integrity to my day to day role ensuring all KPIs and SLAs are met".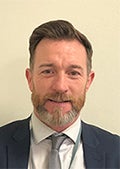 Jason Weafer joins ista Energy Solutions
We are pleased to announce that Jason Weafer joins ista Energy Solutions UK as our Sales Manager for the Midlands and Northern Regions.
"I have spent 25 years in the construction industry, initially qualifying as an Electrician before going into Sales where I have been for the last 23 years. I pride myself on building sound customer relationships, working in a team environment whilst maintaining a professional attitude at all times. I hope to bring an energy to ista and add to the success that has already been built".
Jason starts on Monday 29th January 2018.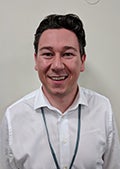 David McGaughey joins ista Energy Solutions
We are delighted to welcome David McGaughey to ista Energy Solutions as our new Country Sales Manager for Scotland.
"With almost 20 years' experience in Sales and Sales Management within the industrial sector, I have a proven track record of helping clients improve their business by adopting a total cost of ownership mindset. In my role as Country Sales Managers for Scotland, my goal is to combine my experience with ista's market leading products and services to help build a better and fairer energy industry."
David starts on Monday 30th October 2017.