News & Events
Here you will find the latest news from ista Energy UK and the events that we attend.
ista — now even stronger to support you in an ever-changing world
For more than 100 years ista has been at the cutting edge of monitoring, metering and consumption.
Now the business is entering an exciting new era with new owners confirmed as Hong Kong based CKI. The family-run Asian firm has been investing in Europe for many years and was attracted to ista's strategic and sustainable goals to deliver fair and transparent energy for all.
Thomas Zinnöcker, ista's CEO, described the investment as a "real stroke of luck for ista". He says: "CKI has bought interests in well over 30 countries and has not sold a single one. So you see they have a very long-term plan.
"We have been recording growth for years. Our aim is to grow slightly more strongly than the market as a whole and we also want to continually expand our customer base."
Handling so much data across so many countries means ista is very strict on protocols, so our customers' data is always protected.
"Data privacy is and will always be a very precious asset to us," says Mr Zinnöcker. "We are not a data collector but help consumers to save energy. That is why our focus is on reducing CO2 emissions and not on data. It is true that homes of the future will be more digital, this leads to fundamental questions to which we as a society have to find answers. We want to make our contribution."
Ista is a true global player in the fields of metering hardware, data collection and billing platforms and is well positioned in an exciting energy marketplace.
Based in Germany, ista operates in 23 countries and manages data from 44 million devices in 13 million dwellings across the globe. We offer innovative metering hardware, data collection and billing platforms, together with a full treasury service with flexible payment solutions to fit your new build or refurbishment application.
Providing online visibility of your energy and water usage, to help drive reduction in consumption, is a key part of ista's service.
This transparent approach removes the uncertainty and worry consumers can face over quarterly bills and estimated meter readings. Which is why more and more property managers and housing providers are turning to ista's unique and innovative solutions to energy metering.
Tel: 01223 874974
Twitter: @istaEnergy
York Dennis joins ista Energy Solutions
We have pleasure announcing a further appointment, as part of the continued investment in our customer facing London Team York Dennis has joined ista as Sales Manager.
We welcome York to the ista team this week. He is looking forward to interacting with our customers both existing and new
"I come from a risk management background with 15 years experience. I dealt with underwriters, lawyers & loss adjustors amongst others ensuring fees and settlements were paid on time. I pride myself in treating customers how I would like to be treated, i.e. fairly and professionally. The skills I have acquired during my time in the risk management environment are perfectly suited to my new sales role, and I will bring honesty and integrity to my day to day role ensuring all KPIs and SLAs are met".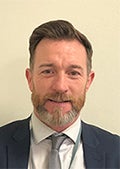 Jason Weafer joins ista Energy Solutions
We are pleased to announce that Jason Weafer joins ista Energy Solutions UK as our Sales Manager for the Midlands and Northern Regions.
"I have spent 25 years in the construction industry, initially qualifying as an Electrician before going into Sales where I have been for the last 23 years. I pride myself on building sound customer relationships, working in a team environment whilst maintaining a professional attitude at all times. I hope to bring an energy to ista and add to the success that has already been built".
Jason starts on Monday 29th January 2018.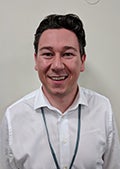 David McGaughey joins ista Energy Solutions
We are delighted to welcome David McGaughey to ista Energy Solutions as our new Country Sales Manager for Scotland.
"With almost 20 years' experience in Sales and Sales Management within the industrial sector, I have a proven track record of helping clients improve their business by adopting a total cost of ownership mindset. In my role as Country Sales Managers for Scotland, my goal is to combine my experience with ista's market leading products and services to help build a better and fairer energy industry."
David starts on Monday 30th October 2017.