Energy bills: How Heat Cost Allocators are creating a fairer future
Heat cost allocators are one example of how the energy industry is turning to digital technology to eliminate waste while offering consumers transparency and lower energy bills.
The energy industry's shift to internet of things (IoT) solutions is growing rapidly, particularly in the heat sector, According to the latest figures, more than 70% of heat meters, such as heat cost allocators, shipped in Europe, the Middle East and Asia during 2019 were communicating meters.
As Governments around the world set ambitious low-carbon targets to reduce climate change on habitats such as the Amazon and Antarctic, the demand is only expected to snowball. In fact, experts predict that by 2025 only four out of five heat meters will use IoT technology.
Energy Efficiency Directive (EED)
The EED was approved by the European Union (EU) in 2012 and introduced legally binding measures to encourage energy efficiency measures in all stages of the supply chain.
An EED amendment says that from October 2020, all newly installed heat meters and heat cost allocators are to be remotely readable. The legislation also highlights the need to improve and protect the rights of consumers through automated billing.
The original target was to see a 20% improvement in energy efficiency by 2020, but in 2014 a new benchmark of 30% by 2030 was approved.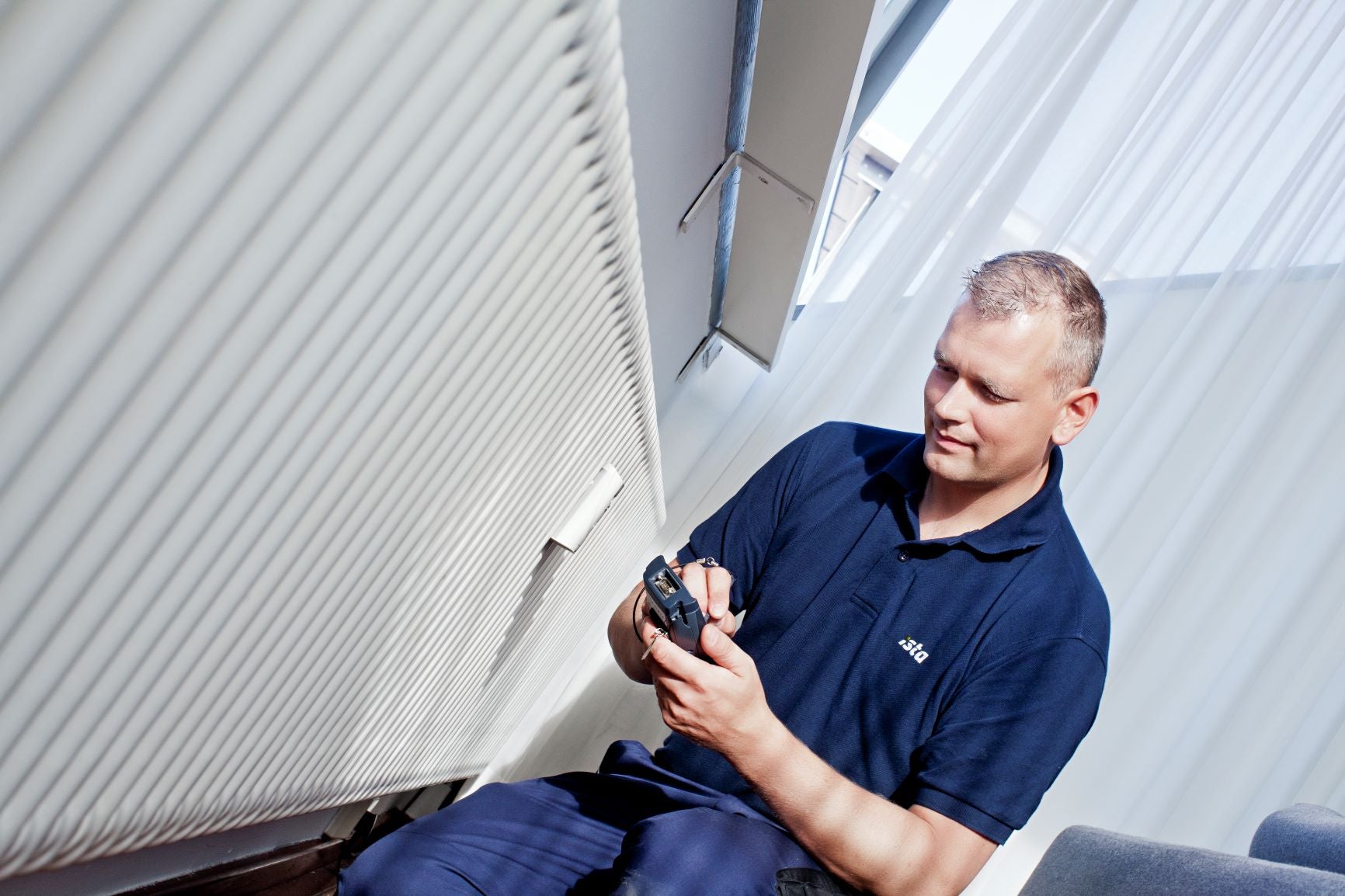 So how do heat cost allocators work?
In apartment blocks with communal heating systems, the tenants receive energy bills showing a calculated share of the heat used, regardless of their individual usage.
Heat cost allocators are small electronic devices that are installed directly onto radiators and detect the heat output of each radiator in the apartments. They can be used on all types of radiators, but not underfloor heating.
Energy bills are then calculated by dividing the total cost for heating of the building proportionally to the measurements of the allocators. Tenants receiving accurate usage data are then able to make changes to their usage habits to directly lower their energy bills.
The ability to collect live data enables landlords and facilities managers to send tenants regular and accurate energy bills. This information can then be used to understand why and where energy performance is poor, so action plans can be drawn up to make improvements.
Another benefit is that data collection can be done remotely, without the need to visit each apartment.
Heat cost allocators are a primary metering solution where it is not possible to interfere with existing meters. They can also help with producing accurate Display Energy Certificates, an annual requirement for public sector buildings of more than 1,000 square metres, and for the annual CRC energy efficiency reporting.
Want to know more?
Here at ista, we're experts in ensuring heating costs are distributed fairly with everyone only paying for what they consume. Whether it is at the apartment heat meter or our innovative heat cost allocators, we calculate each tenant's energy bills and ensure regulatory compliance.
Our systems deliver a flexibility to match your organisation and allow your tenants to receive their energy bills in a number of convenient forms. We give you confidence and transparency in the full settlement of your community or district heating across your buildings and whole estate.
The advantage of using our energy bills:
Clear and complete settlement of all operating costs per building per tenant
Legally compliant, easy to follow individual bills for tenants
Large billing accuracy and automated quality checks
Tailored billing formats and delivery options to meet with your requirements
Expert advice and guidance on billing for both you and your tenants.
Please contact us for more information on how we can help you install heat cost allocators.
---