Facilities management and the revolution in smart buildings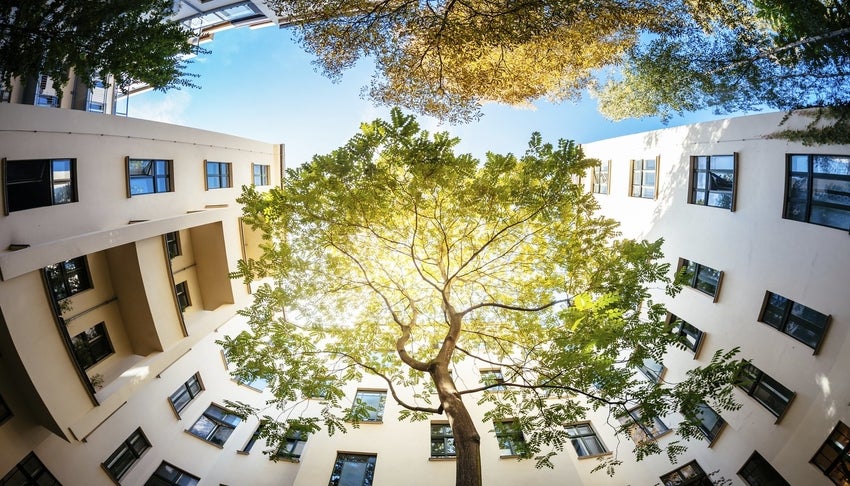 It is predicted that the global smart buildings industry is likely to exceed revenue of $160 billion by 2026, Right now, facilities management companies are in a race to stay ahead of the curve.
What is a smart building?
A smart building is defined as a structure where automated processes can control operations, such as the heating, air conditioning, lighting and security. The technology also collects and manages data from the building, enabling owners and facilities management professionals to optimise performance and energy efficiency.
From apartment buildings to commercial offices and car parks, smart buildings are springing up across the globe.
A typical smart building can include the following facilities management systems:
Security (video surveillance, access control)
Emergency (smoke alarms, sprinklers)
Utility (electricity, water, heating)
Transport (elevators, escalators, parking).
According to Acumen Research and Consulting (ARC), the global smart building industry is likely to grow by 15 per cent between 2019 and 2026. Commercial buildings are expected to see the highest growth due to the combined pressures of lowering carbon emissions and overheads.
What are the benefits?
The many advantages of smart buildings include the ability to remotely control operations to make residents more secure and comfortable, while lowering overheads and reducing the environmental impact of the building,
The biggest strides have been made in real-time energy management using a cloud-based system. These allow facilities management professionals to make informed decisions on energy consumption based on accurate and live data from the building.
By continuously monitoring a building's energy and utilities, problems can be quickly identified helping to maintain a consistent supply. The property's energy usage can also be optimised to prevent overheating and energy wastage.
The accurate, real-time data also enables tenants to lower bills by changing their own energy consumption habits.
What does the future hold?
Innovation in the building industry tends to evolve slowly, while smart buildings, like other digital technologies, are developing at a staggering pace.
According to a report from Mitie, only a small number of facilities management professionals are using new technology to stay ahead of the curve, The report, Digital Transformation: Is Facilities Management Ready? reveals that only seven per cent are constantly seeking to identify, trial and implement new technology solutions.
Almost one in 10 (8%) said that they are not interested in deploying new technology, with almost a third (32%) only use mature or proven technology. A further eight per cent say, although they are interested in new technology, they simply don't have the bandwidth.
However, the research showed that energy efficiency is bucking the trend as 92% of those questioned said that they are already making progress in digitising their energy management.
Next step
Here at ista, we aim to remove the guesswork from your energy billing by providing you with accurate data about the energy usage in your building or organisation. We can then help you turn this data into clear actions to help you make energy savings for more information how we can help you please email info@ista-uk.com or alternatively contact us here