How can the UK create low-carbon commercial property?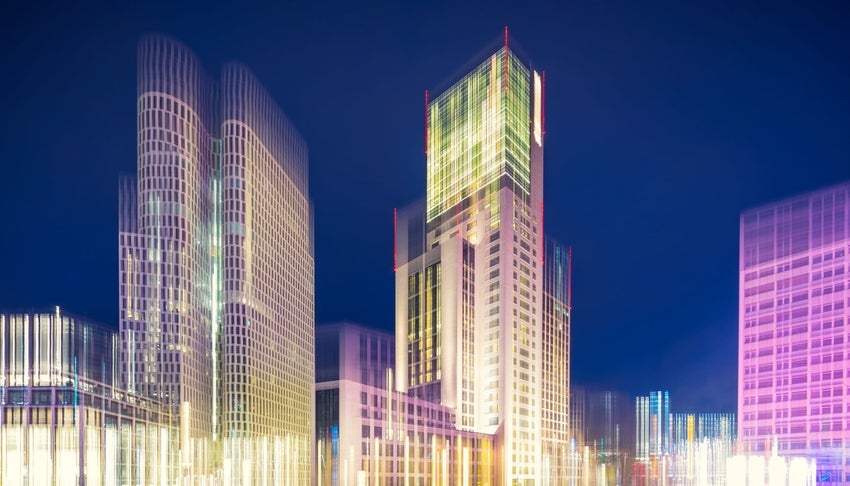 The quest for a low-carbon future is reaching every corner of the UK, and the attention has recently turned to commercial property. On January 15, 2020, the UK Green Building Council (UKGBC) published a set of new energy performance targets for commercial property that are striving to achieve net-zero carbon emissions in their business operations.
What is the UKGBC?
Launched by the construction and property industry in 2007, UKGBC says that it is aiming to unite the UK building industry using sustainability as a catalyst to positively transform the places people use every day. A charity with more than 400 member organisations spanning the entire sector, UKGBC says it represents the voice of the industry's current and future leaders who are striving for transformational change.
What are the net-zero targets?
Following engagement with the industry and analysis of the estimated zero-carbon energy capacity of the UK, UKGBC is recommending that the commercial property sector should cut energy demand by an average of 60 per cent by 2050 to help the UK reach its net-zero goal.
The low-carbon targets were drawn up as a development of the UKGBC's 2019 report entitled 'Net Zero Carbon Buildings: A Framework Definition'. This offered guidance for buildings seeking to achieve net-zero for construction and operational energy.
The details of the low-carbon targets are contained in a short paper, which begins with current best practice before outlining strict targets every five years up to 2035. By this date, all commercial property aiming to be net-zero should be operating at the energy performance standards that will be needed by 2050.
To allow for flexibility, the low-carbon targets are expressed in kWhₑ/m2/year alongside equivalent DEC and NABERS UK ratings.
The paper, 'Net-zero carbon: energy performance targets of offices', is available here
https://www.ukgbc.org/ukgbc-work/net-zero-carbon-energy-performance-targets-for-offices/
How will commercial property achieve these targets?
According to the UKGBC, commercial property managers aiming for zero carbon operational energy should first meet the energy performance targets, then utilise renewable energy before finally offsetting any remaining carbon.
For fairness and transparency, the energy data needs to be independently verified and publicly disclosed on an annual basis to demonstrate how a net-zero balance has been reached.
Are the low-carbon targets achievable?
A recent report from the think tank Green Alliance revealed that wasted energy from the City of London's offices alone is equivalent to the amount used to power more than 65,000 homes and is costing businesses in the city £35m a year. The Green Alliance has revealed that this generates carbon emissions equivalent to 46,000 cars annually.
Energy waste across less than 3,300 offices in Manchester, Bristol, Leeds and Birmingham could power more than 42,000 homes and is costing businesses £25m annually in avoidable energy bills.
With the Committee on Climate Change (CCC) noting that reducing energy waste is critical to meeting the UK's enshrined net-zero emissions target for 2050, the new report calls on businesses to turn to technological innovations to save money and reduce emissions.
Here at ista, we aim to remove the guesswork from your energy billing by providing you with accurate data about the energy usage in your building or organisation. We can then help you turn this data into clear actions to help you make energy savings. If you would like more information on how we can work with you to achieve this please email info@ista-uk.com or alternatively contact us here.