How renewable energy is decarbonising the UK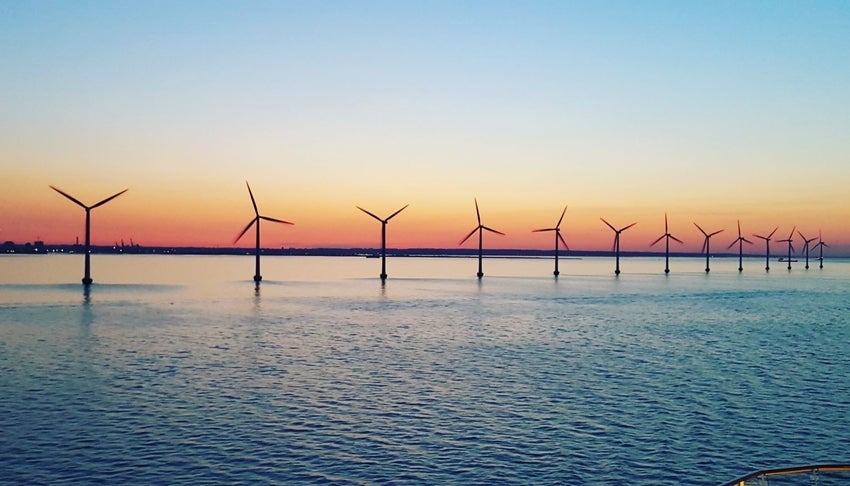 The UK's rapid adoption of renewable energy technology has driven the fastest decarbonisation in the world, according to new research.
The independent analysis from Imperial College London for Drax Electric Insights states that, as a result of the nation's transition to renewable energy, emissions from the UK's energy industry dropped from 161 million tonnes in 2010 to just 54 million metric tonnes in 2019.
This fall of around two-thirds is mainly down to UK electricity generators drifting away from fossil fuels to renewable energy sources, plus a 13% reduction in power demand over the decade. Finally, wind energy delivered around a quarter of the savings.
Electricity usage on the rise?
Before the energy industry starts patting itself on its back, the study also highlighted threats which could reverse this trend. For example, the electrification of industries such as heat and transport is set to ramp up over the next few years.
Over the last decade the UK population has risen by 7% while GDP has grown by a quarter, so can innovations such as low-energy lighting and smart technology continue to keep down demand?
Carbon-free future
On a more positive note, the report claims that biomass made a larger dent in carbon emissions than solar power relative to the size of its capacity over the past decade. Other key contributions included the price of fossil fuels and coal power retirements.
However, all these are dwarfed by the way in which the UK has been plugging away at reducing electricity demand, lowering both energy bills and the impact on the environment.
In fact, the experts at Imperial College London say that if the pace of change is continued then renewable energy could supply more than half of the UK's electricity by the end of this decade, making the power network virtually carbon-free.
Here comes hydrogen
Another innovation on the horizon is hydrogen energy, which has just won a large chunk of UK Government funding.
A low or zero-emission alternative to fossil fuels, hydrogen could be used to power the next generation of technology for industry and transport. In fact, hydrogen cars and buses are already in use on UK roads.
Some £70 million has been awarded to UK projects: two of Europe's first hydrogen production plants – on the banks of the Mersey and near Aberdeen; plus state-of-the-art technology off the Grimbsy coast to produce hydrogen.
The investment will also be used to trial switching production processes from fossil fuels to renewable energy in the cement and glass production industries.
The remainder of the funding – around £20 million – will fund UK initiatives to lower energy bills and reduce household emissions across nine "smart energy" projects.
For example, in Coleraine, Northern Ireland, a microgrid of around 100 homes will be powered entirely by local wind power, lowering electricity bills by up to 50%.
Meanwhile, in Rugeley, Staffordshire, a coal-fired power station is to be demolished and replaced with a sustainable village of 2,300 homes. Residents are to benefit from thermal storage units which draw geothermal energy from local canals and disused mine shafts.
The Government says that the investment supports its ambition for a net-zero Britain by 2050, while also growing the economy by creating up to two million green-collar jobs across the UK by 2030.
Want to lower your carbon emissions?
Here at ista, we're experts in ensuring heating costs are distributed fairly with everyone only paying for what they consume. Whether it is at the apartment heat meter or our innovative heat cost allocator (radiator) meter, we calculate each tenant's bills and ensure regulatory compliance.
Our systems deliver a flexibility to match your organisation and allow your tenants to receive their utility bills in a number of convenient forms. We give you confidence and transparency in the full settlement of your community or district heating across your buildings and whole estate.
Please contact us for more information on how we can help you reduce your carbon emissions please contact us