ista at work: Energie billing solution for social housing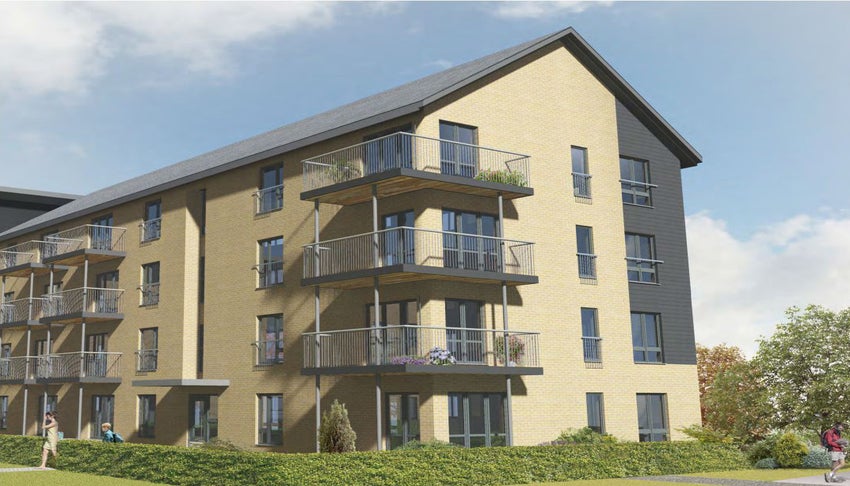 When Aberdeen City Council needed to deliver an innovative and energy efficient social housing scheme, ista was on hand to help.
Project
ista successfully won the tender to supply Aberdeen Heat and Power with an energy billing solution on a new social housing development owned by Aberdeen City Council. The many complexities of the project included the properties being split across two sites: Manor Walk and Smithfield.
The £13 million Smithfield development features 99 properties, designed by Lippe Architects and built by CHAP Construction. It comprises 42 three and four-bedroom, semi-detached properties and 57 one and two-bedroom apartments.
Manor Walk is a £13.5 million council housing development built by Bancon Construction on former playing fields in Aberdeen's Middlefield area. It contains 80 new council properties, a mixture of flats and houses.
Both sites will be joined up to Aberdeen City Council's Combined Heat and Power scheme (CHP) which recycles energy from waste, providing low cost energy options for tenants and takes almost 50% off their fuel bills. The CHP scheme has proven immensely successful in tackling fuel poverty in Aberdeen and reducing carbon emissions.
The developments feed into wider ambitious plans to build thousands of new properties with mid-market rent and low-cost ownership opportunities in the next five years through a public-private partnership – the first of its kind in Scotland.
In association with housing association Places for People and delivered by Shaping Aberdeen Housing LLP, the city council is aiming to offer homes which are of a high quality, sustainable and energy efficient design, for residents who are struggling to meet private rents.
Described as "next generation social housing", the city council wanted the modern homes to be energy efficient with a fair and transparent billing system for the tenants.
Solution
Having assessed the project and its unique set of challenges, ista opted to supply its innovative SmartPay metering solution across both sites.
SmartPay is a wall mounted in-home display, wirelessly connected to the control box to allow tenants to see their energy account balance at any time. The main benefit for low-income tenants is that they are able to get an accurate and 'live' energy reading, which allows them to manage their energy usage and budget accordingly.
The metering installation programme is still in the process of being rolled out as construction work at both development sites is still in progress. However, the first phase is complete and tenants have already moved in and are using the SmartPay meters.
Outcome
The project has produced plenty of real world benefits for both tenants and landlords. By using the SmartPay meters, the tenants have learnt more about their own energy usage which has helped them make better decisions around how they spend their energy, helping their family finances.
The landlord, the city council, has also seen a positive outcome as the accurate and real-time billing is helping to control potential debt problems among tenants. The hi-tech and innovative metering solution is also in keeping with the goal of providing the next generation of social housing, while also generating a positive environmental message.
In conclusion, the Aberdeen project reinforces ista's unique offering of providing smart and innovative solutions aimed at reducing energy consumption, while providing fair and transparent billing by making it easy for residents to control their energy usage through cloud-based technology.
---