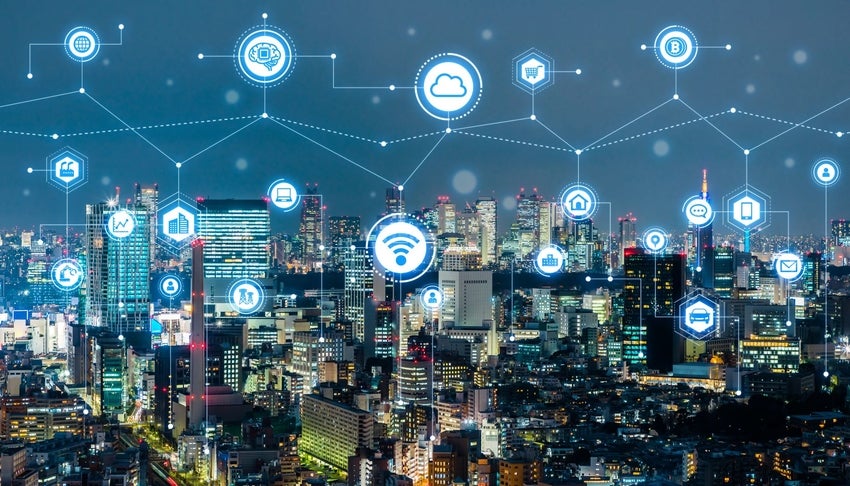 The development of in-home technology is moving at warp speed, with more devices being brought onto the market every month.
While more and more home appliances are becoming integrated into the Internet of Things (IoT), not everyone is excited about sending personal data across the globe. To help answer your queries, and to dispel some myths, we have put together some common questions.
Hopefully, this will be a first step to moving your home into the 21st century…
New technology sounds really expensive?
Top of the range smartphones now run into thousands of pounds, but in-home technology as a whole is becoming commonplace meaning prices are dropping.
When it comes to home energy, the biggest tool to help monitor and potentially lower your bills are utility meters. The Government is backing the use of meters to reduce consumption, cut carbon and bill accurately on usage to positively impact fuel poverty
Metering allows consumers to monitor their energy usage in real time, normally via a portal, to modify their consumption habits to lower their bills. Data is used by the bill provider, so consumers will receive an accurate bill, meaning an end to estimated bills and manual meter readings taken by engineers.
Other in-home tech, such as smart plugs and smart assistants (e.g. Amazon Echo) are more affordable than ever. The technology is aimed at making your life easier, which saves you precious time.
What devices are available?
You name it, there's probably a technology to help you. With more devices coming onto the market, you can now find something for every budget. We've already mentioned utility meters, here are five other great advances in technology:
Security cameras/doorbells: keep an eye on your home or garden, even when you're out. Some even offer face recognition software.
Smart lighting: from motion-detecting bathroom lights (perfect for night visits) to colour changing LEDs, lighting up your home has never been easier.
Smart router: gadgets such as Google Wifi allow you to boost the wireless signal around your home — perfect for keeping teenagers happy.
Smart assistants: these voice controlled systems allow you to ask silly questions, set reminders, host conference calls and watch TV without touching a remote control. You'll wonder how you ever managed to live without one.
Smart plugs: boil a kettle without going to the kitchen, or turn on lamps remotely.
Is the technology easy to use?
The days of reading through thick instruction manuals are over, today's tech is intuitive and simple to understand. Basically, if you own a smartphone or tablet, you will not have a problem handling smart home devices. Smart assistants can even manage other devices for you, leaving you to sit back, relax and get on with life.
Is the technology secure?
In today's digital world, consumers and businesses all need to be aware of the dangers of cyber-crime and attacks on our infrastructure, such as utilities and telecommunications.
Cyber security is only half the story as technology offers almost limitless possibilities and advantages. The key thing to remember is that whether you have a utility meter or a mobile phone, there are an array of security standards for wireless devices and systems.
Consumers should be mindful of buying the cheapest products, as these may not have adequate protection in the shape of firewalls or anti-malware software. Proper maintenance and regular system updates are also essential to ensure your devices are protected from bugs and bots.
Here at ista, we offer innovative metering hardware, data collection and billing platforms, together with a full treasury service with flexible payment solutions to fit your new build or refurbishment application. Providing online visibility of your energy and water usage, to help drive reduction in consumption, is a key part of ista's service. For more information please email us or click here to contact one of our energy experts.