Switching the focus to the bill payer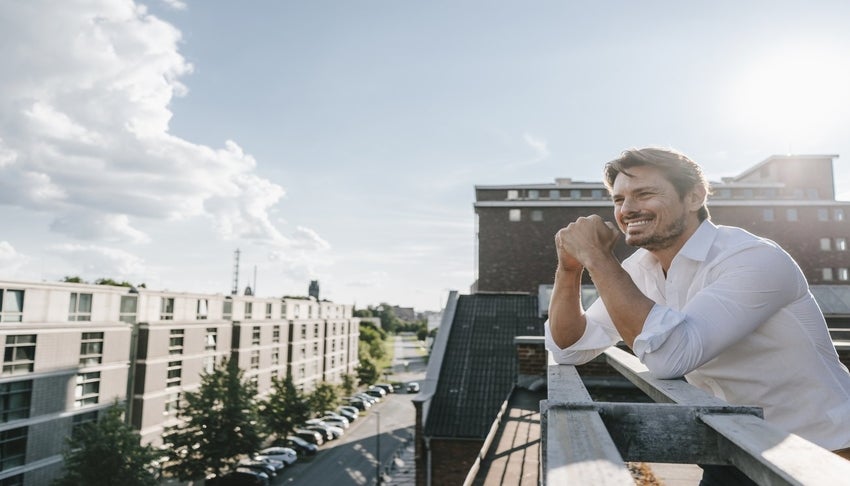 Whether it's regulations or carbon emissions, it's easy for district heating providers to solely concentrate on technical details. The challenge now is for the industry to ensure that consumers receive value for money and high levels of customer service.
What is district heating?
District heating is where a single heat source serves more than one property, this could be an apartment block, housing estate or commercial complex. A heat interface unit (HIU) in each dwelling or building provides all of the control and functionality of a traditional boiler.
Combined heat and power (CHP) plants generate heat as a by-product of generating electricity by burning coal, oil, gas or biomass. By placing CHP plants in large building complexes or housing developments, the heat can be circulated in district heating pipes to each building or dwelling.
Another system is a heat sharing network, when a communal ground array can be accessed by each building which uses its own heat pump for heating and hot water. Buildings with excess heat can reject heat to the network, which is more efficient than venting heat as hot air.
The challenge for heating providers
With the pressure of ambitious climate change legislation, district heating is being pushed as a solution for clean and affordable energy. But how can consumers be sure that they are getting a fair deal?
To address these fears, the Association for Decentralised Energy (ADE) has recommended that three areas need to be addressed by district heating suppliers:
Put the bill payer at the centre of the energy system
Enforce a Consumer Value Guarantee
Empower local authorities to meet local energy needs
Understanding today's consumer
When focusing on the needs of the bill payer, a keystone for any district heating project has to be consumer buy-in. This must be reflected in the scheme's objectives with the appropriate level of consideration given to the measures need to achieve them.
The main message needs to be around how the district heating scheme promotes energy efficiency and can potentially lower bills. There needs to be a certain amount of education to increase the awareness of these issues to try to influence public opinion on the benefits of district heating and energy efficiency in general.
Consumers have never had so much choice and control over their household expenditure. With superfast broadband and smartphones, people are connected, mobile and can choose when and where to catch up on the news or to make a purchase.
With this power comes the ability for consumers to be more informed by doing research and comparing reviews at the touch of a button. The trick is for today's marketers to avoid traditional ways of working and to try to connect with consumers using different initiatives across multiple channels.
With new technology and changes in consumer behaviour, every customer has a unique journey. The way to build brand loyalty and to develop customer relationships is through positive personal experiences.
Engagement and data
District heating providers need an evolving and integrated engagement strategy which allows consumers to interact across email, phone, website, mobile app, SMS or even via a smart meter device.
Data will drive a more tailored experience and consumers realise that offering up personal details will result in a better level of service. For district heating providers to learn more about their customers they need to be smart with data.
The leading marketing teams realise that all data is priceless and use it to build profiles of consumers which highlight trends and preferences. This unified profile allows for sophisticated segmentation and an approach to marketing that makes the most of individual preferences, to delight weary consumers.
Consumer Value Guarantee
This is a commitment from the Government to both consumers and taxpayers to deliver secure and affordable district heating networks. The guarantee intends to promote cost-effective low-carbon heat sources such as renewable fuels.
Compared to traditional individual energy supplies, renewable district heating networks can save taxpayers' money and use less energy. For example, gas combined heat and power (CHP) systems can deliver real savings for consumers while lowering gas usage, imports and CO2 emissions.
Helping local authorities
Local authorities are perfectly placed to promote local energy investment, particularly for vulnerable residents on low incomes. Many councils have already invested in district heating for public buildings and housing to fight rising energy costs.
It is estimated that more and more local authorities will embark on heat infrastructure projects through the Heat Networks Delivery Unit (HNDU), which hopes to provide funding to the tune of £7 million. Plus, there is also around £300 million of Government funding on the table.
Consumer protection
Due to the nature of district heating systems, consumers are unlikely to have the option of switching energy supplier. This has raised justified concerns about protections for district heating customers and the lack of transparency around whether the networks are producing lower bills and environmental benefits.
In 2015, a voluntary system called Heat Trust2 was introduced to help protect district heating consumers. The scheme, supported by the Government and the energy industry, spells out services standards for heat energy suppliers. There is also an independent process for handling disputes.
It is expected that all new district heating schemes should meet these standards with the aim of keeping energy affordable level for consumers.
For information on how we can help you achieve your heating goals please email us or click here to contact one of our energy experts.