Understanding the Heat Network Regulations 2014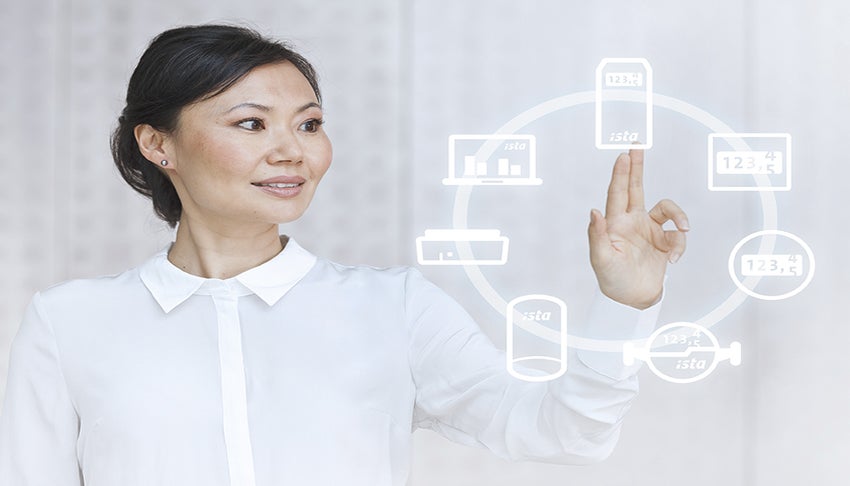 Here at ista, we're proud to be a world leader in energy billing and metering and we take our responsibilities very seriously. That's why we have produced this guidance to outline the legal obligations regarding communal heating and district heat networks.
Today, there are around 17,000 heat networks in the UK, serving 2% of domestic, public and commercial demand. The Heat Network (Metering and Billing) Regulations 2014 outlines implementation of the legal instrument used to implement the Energy Efficiency Directive (EED) covering the supply of distributed heat, cooling and hot water.
The target is to reduce carbon emissions by 20% by 2020. In the UK the regulations are compiled by the Department for Business Energy and Industrial Strategy (BEIS) and enforced by the National Measurement and Regulation Office (NMRO).
What do the regulations mean?
The rules apply where a payment is made for the supply of heating. The regulations are designed to give
tenants full transparency of their energy consumption.
By law, owners of multi-let properties using communal heating or a district heat network are now legally
obliged to do three things:
1. Provide the BEIS with detailed information about the heating network (see below)
2. Install meters on all affected properties
3. To make accurate meter readings and ensure the billing service is compliant with the regulations.
Who do I notify?
The BEIS requires property owners/heat suppliers to provide information about their communal heating or district heat network.
The main points include:
• The location of the network and the estimated annual total of heat generated and supplied
• The number and types of buildings supplied
• The amount and type of meters/heat cost allocators
• The number of customers supplied and billed
• The details of the heat supplier
• The frequency and content of billing information to customers
• Any other information confirming compliance.
What are the metering requirements?
Point of entry/bulk meters: every building which is part of a district heating network needs meters
to record heating, cooling or hot water consumption. These need to be bulk meters at the central
plant that supplies energy for the network and point of entry meters for each building.
Communal/district heating customers: if buildings have more than one customer, such as an apartment block, the energy supplier must install meters to accurately measure the consumption of each customer. Meters must be accurate and MID approved. If this is not deemed feasible, this must be reviewed every four years.
Alternative metering: if traditional meters are not suitable, the supplier has a duty to install heat cost allocators and thermostatic radiator values in each room in order to determine and control the consumption of heating by each customer, plus a hot water meter.
What are the billing requirements?
The billing provider must ensure that bills for the consumption of heating, cooling or hot water are accurate and based on actual consumptions, rather than estimations.
Example information included within this bill should show:
• The current energy price or tariff
• Detailed information on energy consumption
• A graph showing a comparison of current consumption and the previous year's consumption
• Contact information of the billing provider, plus websites offering energy efficiency advice.
Who is responsible?
The regulations state that the heat supplier is the responsible party for compliance, however responsibilities can also be shared between billing managers, network managers and building operators. We advise that discussions take place between all parties involved in a heating project to establish who is best placed to ensure compliance and agree a metering strategy.
Who enforces the regulations and penalties?
The Heat Network (Metering and Billing) regulations are enforced by the Secretary of State and non-compliance could potentially result in both civil and criminal penalties.
Key terms
Heat/heating: this refers to the supply of heating, cooling and hot water.
Supplier: the building owner, service provider or third party responsible for supplying and charging for heating through communal heating or a district heat network.
Communal heating: the supply of thermal energy from a central plant in a single building occupied by a minimum of two customers.
District heat network: the supply of thermal energy from a central plant through a network to multiple buildings or locations.
Customer: the person who is billed by the supplier.
Look out for the release of the feasibility tool via BEIS which will help you stay compliant with any
changes to heat network regulations.
How can ista help ?
Our solutions provide greater transparency in your heating use. We provide flexible solutions to provide your community and district heating consumption and costs when you need them.
This provides you and your tenants with accurate bills to better understand and manage their utility costs.
With ista, everyone pays only what they have consumed. Whether it is at the apartment heat meter or our innovative heat cost allocator (radiator) meter, we calculate each tenant's bills and ensure regulatory compliance. Our systems deliver a flexibility to match your organisational hierarchy and allow your tenants to receive their bills in a numbers of convenient forms. We give you confidence and transparency in the full settlement of cost in heat supplied.
The advantages of using energy bills from ista:
• Clear and complete settlement of all operating costs per building per tenant
• Legally compliant, easy to follow individual bills for tenants
• Large billing accuracy and automated quality checks
• Tailored billing formats and delivery options to meet with your requirements
• Expert advice and guidance on billing for both you and your tenants.
• Security of your data.