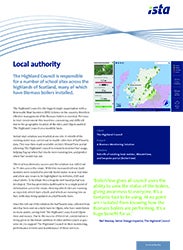 The Highland Council
Client: The Highland Council
Project: A Biomass Monitoring Solution
Solution: Retrofit of existing heat meters, MinuteView, and bespoke portal (BoilerView)
The Highland Council is responsible for a number of school sites across the highlands of Scotland, many of which have Biomass boilers installed.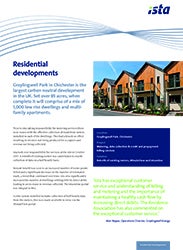 Graylingwell
Location: Graylingwell Park, Chichester
Project: Metering, data collection & credit and prepayment billing services
Solution: Retrofit of existing meters, MinuteView and istaonline
Graylingwell Park in Chichester is the largest carbon neutral development in the UK. Set over 85 acres, when complete it will comprise of a mix of 1,000 low rise dwellings and multifamily apartments.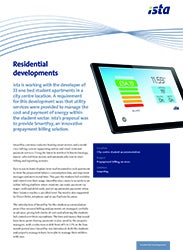 SmartPay
Location: City centre student accommodation
Project: Prepayment billing services
Solution: SmartPay
ista is working with the developer of 33 one bed student apartments in a city centre location. A requirement for this development was that utility services were provided to manage the cost and payment of energy within the student sector. ista's proposal was to provide SmartPay, an innovative prepayment billing solution.