MinuteView & Bespoke Platforms
MinuteView gives you transparency for your energy data. Easy to set and understand alarms provide an integrated management and monitoring system. Whether you are a landlord, commercial energy user or in the maintenance sector, you can see all of your properties and when required, bill into individual meter points.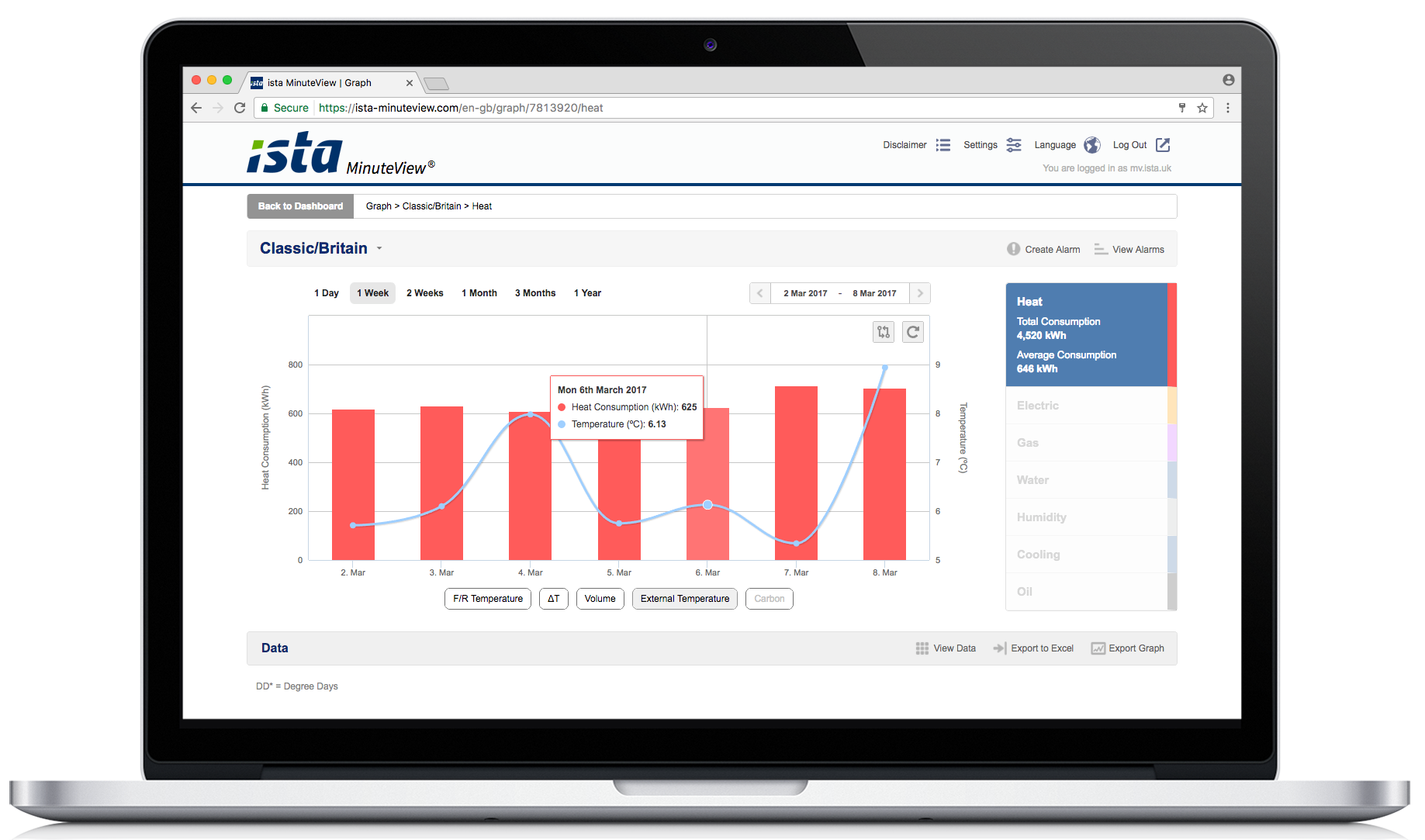 MinuteView
Instant access to all your data
MinuteView gives you complete visibility and control of your sites energy data 24/7 and in real-time.
Flexible, powerful and user friendly
MinuteView can display data from any meter or sensor - including, electricity, gas, water and humidity loggers
MinuteView continuously monitors your consumption for any signs of wastage or issue - if any wastage is detected ista MinuteView notifies you via sms or email.
MinuteView allows you to easily compare energy data from multiple meters, buildings or even countries
MinuteView is optimised for tablets and smart phones
All data is processed into highly useful graphical and tabular reports that display the data trends across every site in your portfolio
The system is fully managed and hosted by ista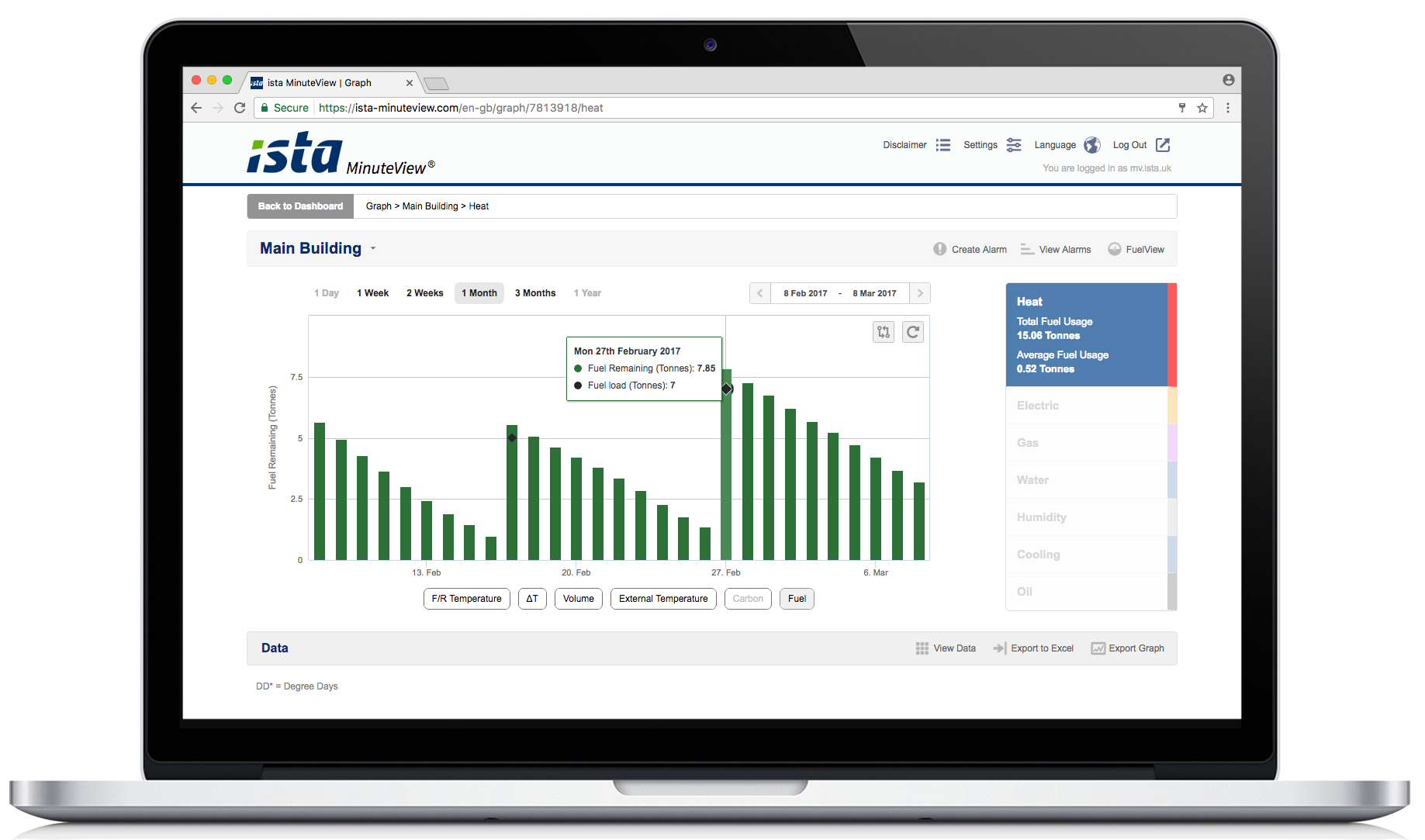 FuelView
Complete awareness and control of your fuel consumption
FuelView provides an estimate of the amount of fuel remaining in a store as well as alerting you when the reaming fuel reaches a certain point.
Initial configuration:
To setup the process a number of initial parameters is required. These parameters include:
Fuel store size
Initial fuel level
Estimated boiler efficiency
Fuel Monitoring
The system will provide an estimate of the amount of fuel left in the store. This information will be available to view on ista MinuteView. Alarming can be performed to alert when the fuel has reach a specific level.
Fuel Deliveries
When a fuel delivery is made, information needs to be inputted via the web portal. This includes:
Type of fuel
Amount of fuel
Deliver date
Recalibration
To avoid drift, a recalibration is required quarterly. This information is inputted via the web application.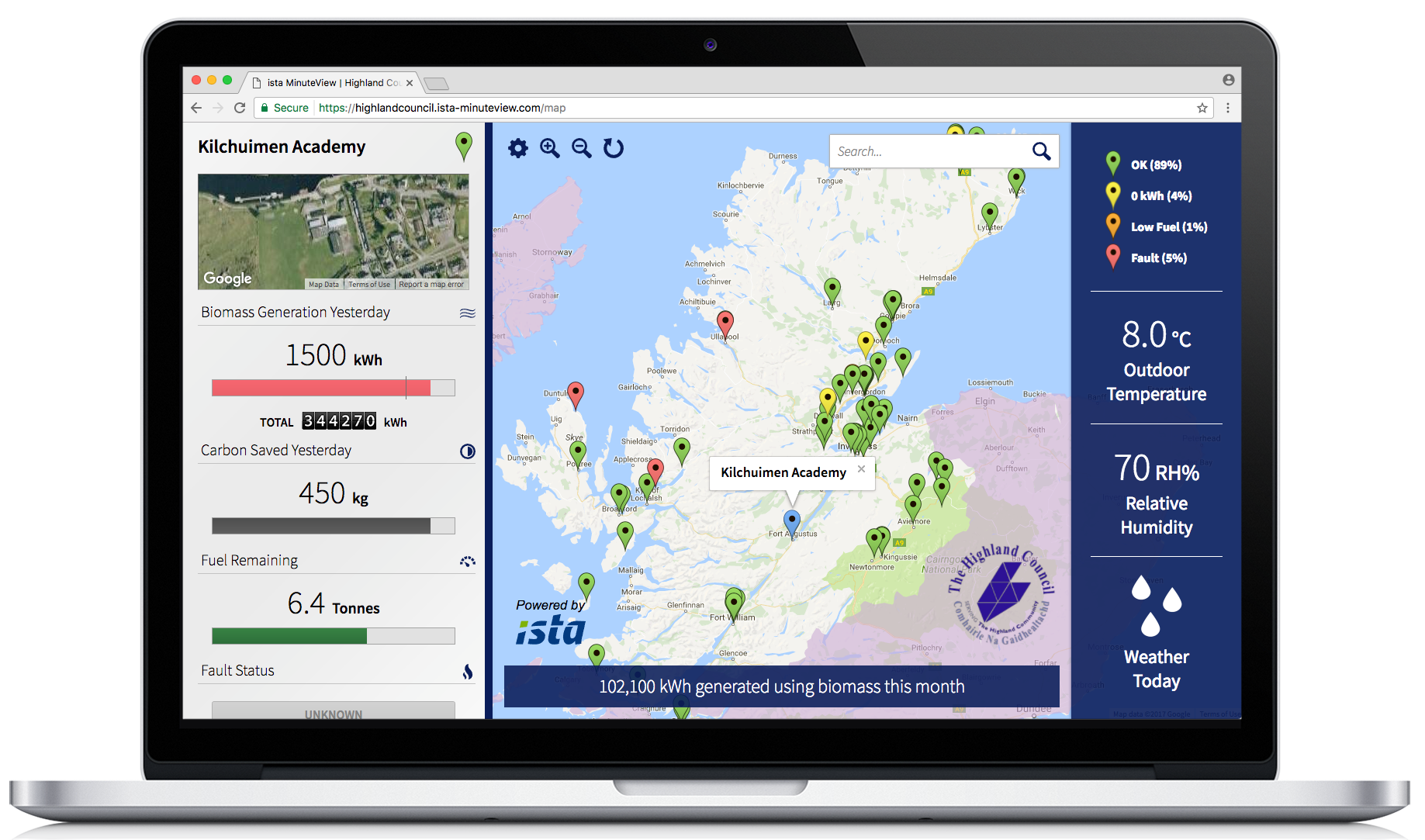 Bespoke Platforms
Using our already established MinuteView data platform, we can provide you with the option of creating a bespoke energy portal, which can monitor over thousands of meters, from multiple properties, at any given time.
Take a look at The Highland Council as an example. We retrofitted existing heat meters by providing a Biomass monitoring solution with MinuteView and a bespoke portal, BoilerView.