Heat and Cooling Meters
In times of rising energy costs, it is important to be able to measure and control consumption accurately. Thanks to the latest technology, this is child's play and precise at the same time. But we also offer customised solutions for measuring cold.
Precision and accuracy in energy metering
In times of increasing energy costs, it is important to measure and control energy consumption accurately. We meet our costumers' requirements by offering a variety of highly advanced heat metering instruments. Heat meters are used to measure the physical flow of energy used for heating.
The modern measurement technology consists of a flow meter, two temperature sensors and an electronic calculator with LCD display. The first sensor measures the flow temperature and the second temperature sensor is used to detect the return temperature of the heating/cooling circuit. From the resulting temperature difference, flow and heat transfer properties the consumption is determined.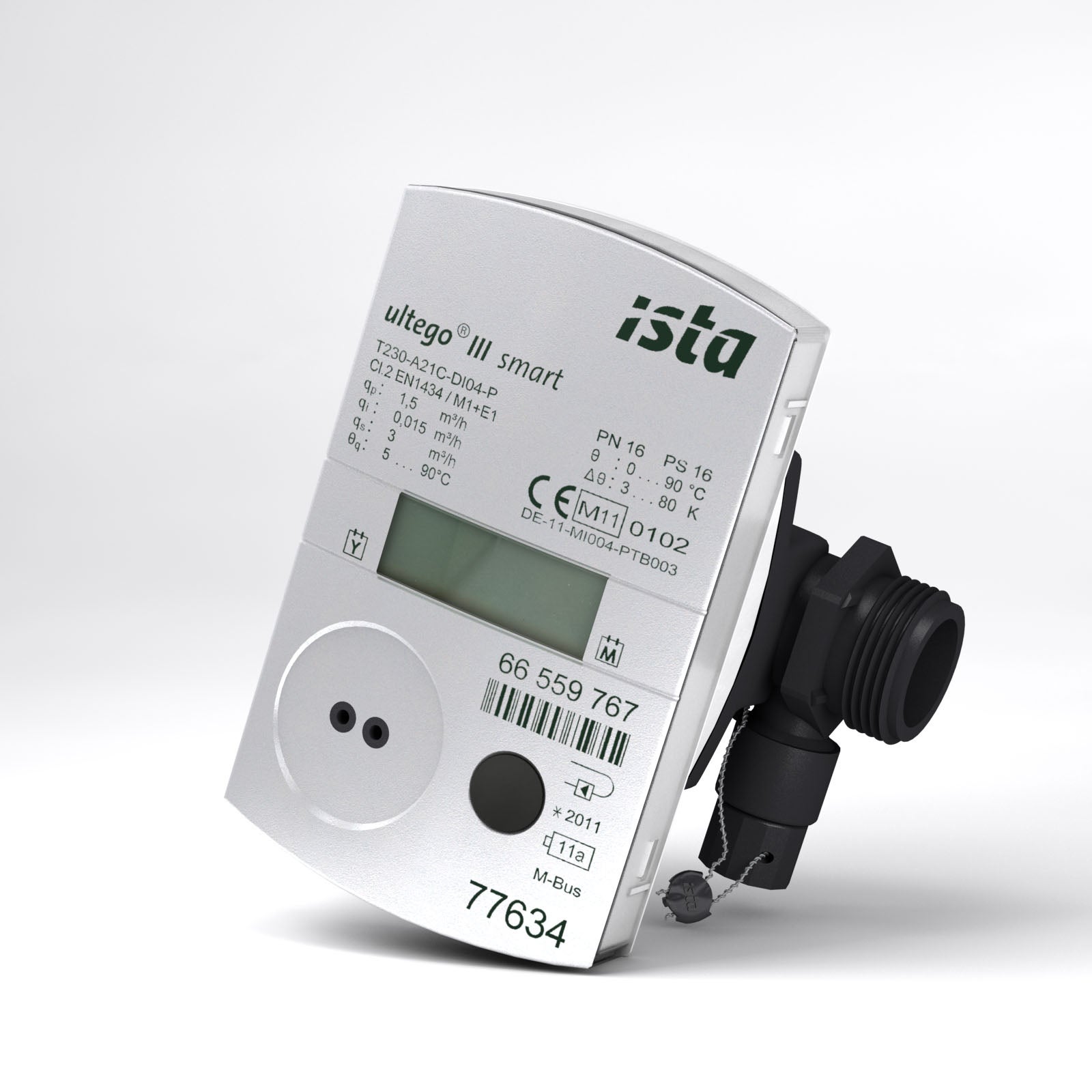 Ultrasonic Heat/Cooling Meter
Precise measurement of energy consumption
The heat/cooling meter generation ultego III with their different series and sizing provides a multitude of combination and application possibilities. In the compact version ultego III smart and perfect range consists of a calculator, flow sensor and temperature sensors. The calculators can be removed and mounted separately and the two external sensors specified at a number of lengths to meet all requirements. Both series can be provided with a number of integrated communication modules and are compliant to the European Measuring Instruments Directive MID.
Application:
Heating/cooling systems with water as a heat carrier (including glycol)

Transfer stations

Larger heating systems in apartment buildings

Flow range : 0.6 to 60 m3 / h
Your Benefits
Accurate, reliable and wear- free measurement
Precise detection of even the smallest flow rates
Insensitive to dirt and mess resistant
Extremely low energy consumption
Low pressure loss
Fast, intelligent temperature - measuring grid
Can be installed horizontally or vertically (III ultego smart even upside down with removable calculator)
Measuring range of flow 1: 100 to EN 1434 , total 1 : 1000
Tamper-proof by sealing
Features of the ultego III
Ultego III consists of a flow measuring section with two integrated ultrasonic sensors and an electronic calculator with bus output and a lithium battery. The battery life is 10 years plus one year reserve. Flow meters with a nominal flow rate from 3.5 to 60 m3 / h can be delivered