Water Meters
Tailored to your needs, ista offers you high-performance cold water meters and hot water meters including comprehensive service. Whether radio, M-Bus or contact technology, whether for flats, houses or for large-scale water: we have the right solution for every area of application.
Water meters for accurate billing according to consumption
At ista, all flat, house or large water meters are available for both cold water and hot water. The precise measuring technology of ista water meters makes it possible to record water consumption exactly and to bill according to consumption. This means that you can no longer miss even the smallest withdrawals when billing, for example due to dripping taps.
Residential water meter
ista offers two modular residential water meters for consumption-based billing in flats. In the basic version, our water meter is supplied with a plug-in empty module. It can be easily removed at any time and replaced with another module. This means that the device can be used in three versions: as a contact, radio or M-Bus water meter. As dry-running meters, our water meters also enable increased operating and measuring accuracy, as the register does not come into contact with the flowing water. This prevents deposits in the register.
Areas of application
Depending on the accessories, the following types of installation are possible: flush-mounted, surface-mounted at the washstand or at the kitchen sink.
Your advantages with our residential water meters
Many areas of application thanks to modular design

Non-reactive and electronic transmission of meter readings

Available as cold and hot water meters

Available with a continuous flow rate of Q3 2.5 m3/h and Q3 4 m3/h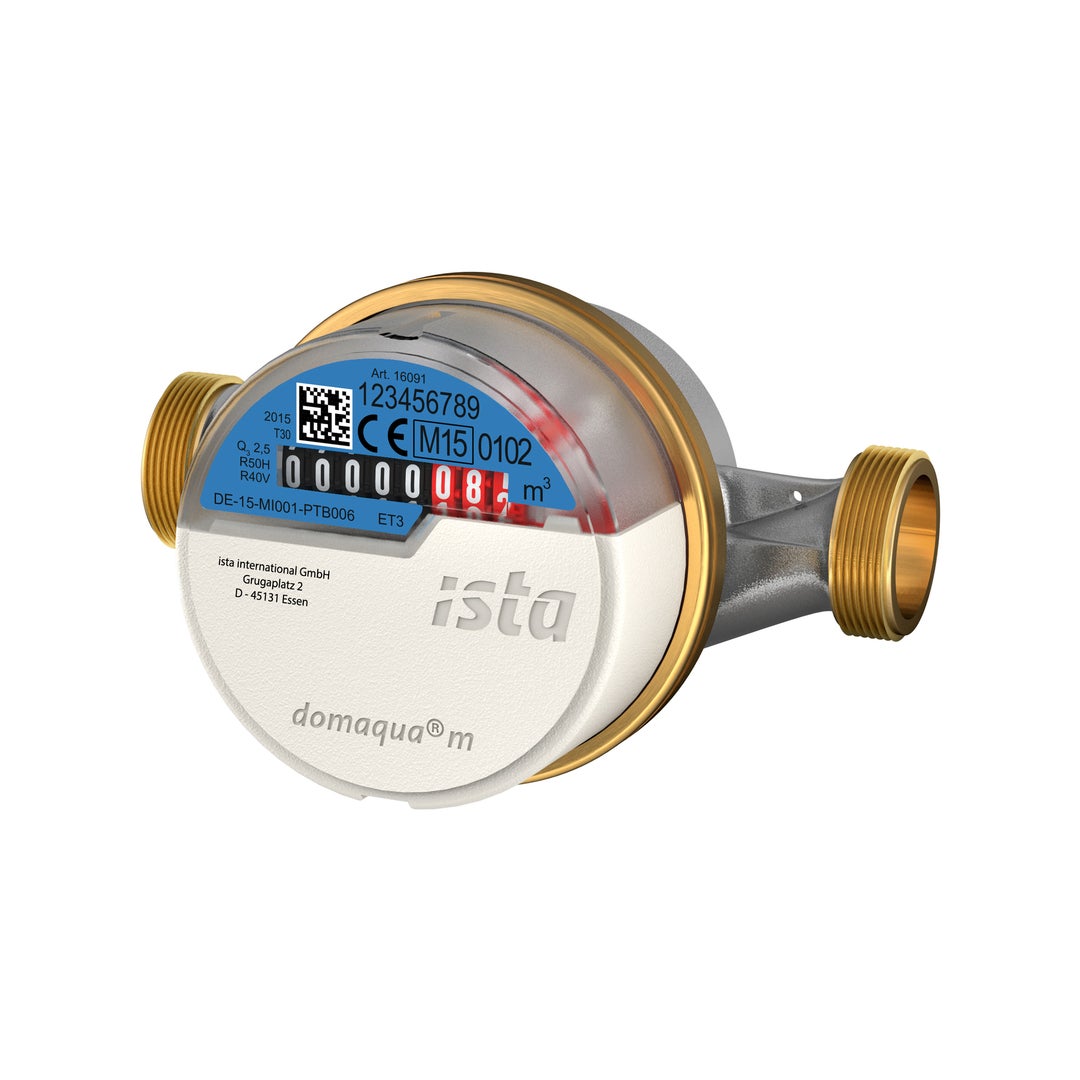 Domaqua m
The modularly upgradeable surface-mounted water meter
The Domaqua m is the alternative for many options for use in the residential segment. As a modular water meter, the domaqua m offers in all of its variants a solution for every type of technology and application.
Your Benefits
Trendsetting technology thanks to modular design
Broad spectrum of use due to high number of variants
Reliable and durable thanks to fully developed technology.
Available with nominal flow rates of Qn 1.5 m3/hand Qn 2.5 m3/h as well as installation length of 80,110and 130mm.
Can be retrofitted with contact module
Areas of use
As with the istameter system, the following types of mounting are possible depending on the accessory:
Flush mounting
Surface mounting
On the bathroom or kitchen sink
As a single-jet meter, the domaqua m is also well suited for measurement of small consumption quantities, e.g. in flats. Different installation lengths enable the easy replacement of already-mounted meters.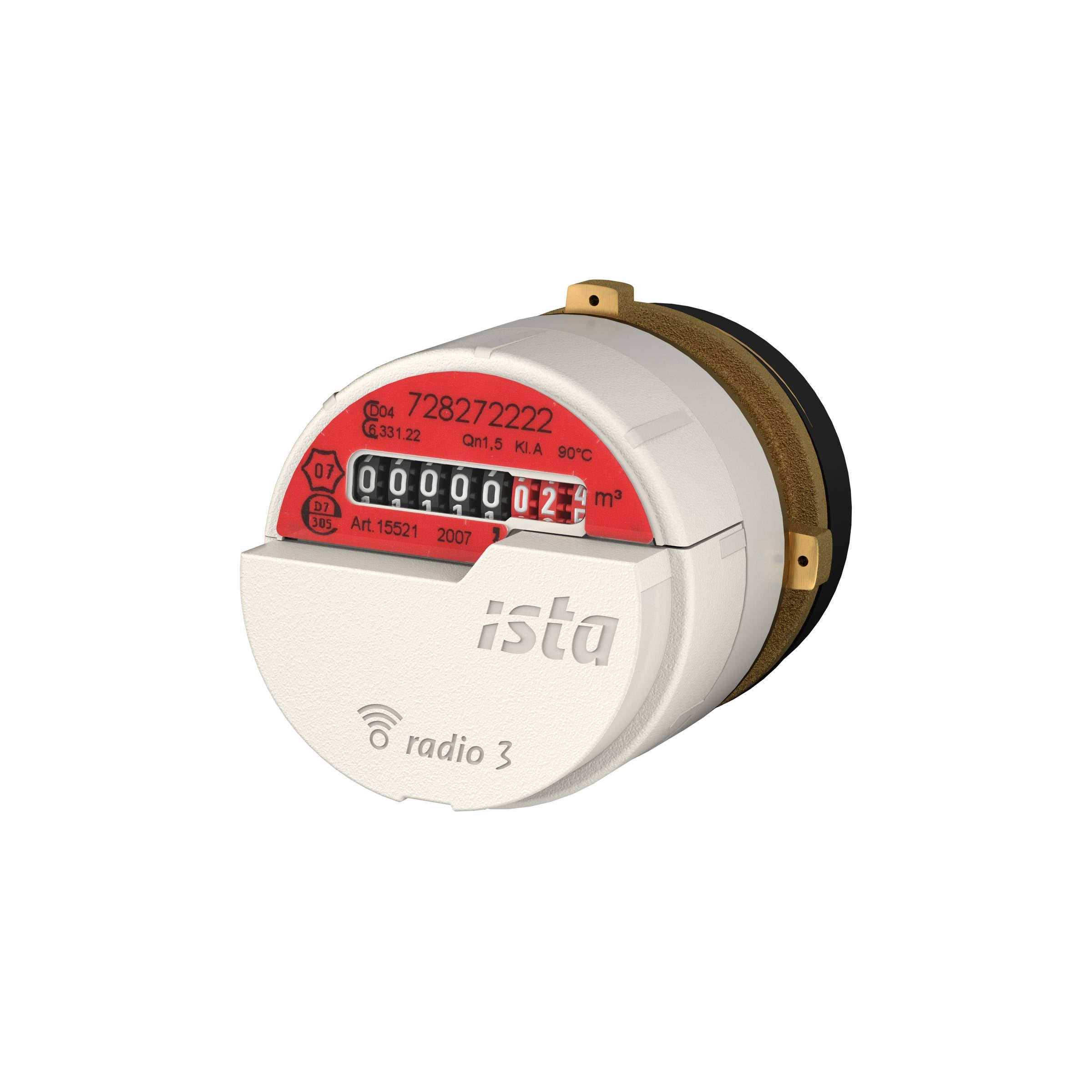 istameter m
Modular Water Meter
We have enhanced our domaqua® residential water meter based on the single-jet impeller principle to become an all-rounder. The new modular water meter domaqua® m offers a solution for every technology - contact, radio or M-Bus - with just one meter.
Your benefits
Any use: upgradeable through pulse, radio or M-Bus modules
Easy replacement: the measuring capsule is designed as interchangeable - the lower part of the water meter is installed in the pipeline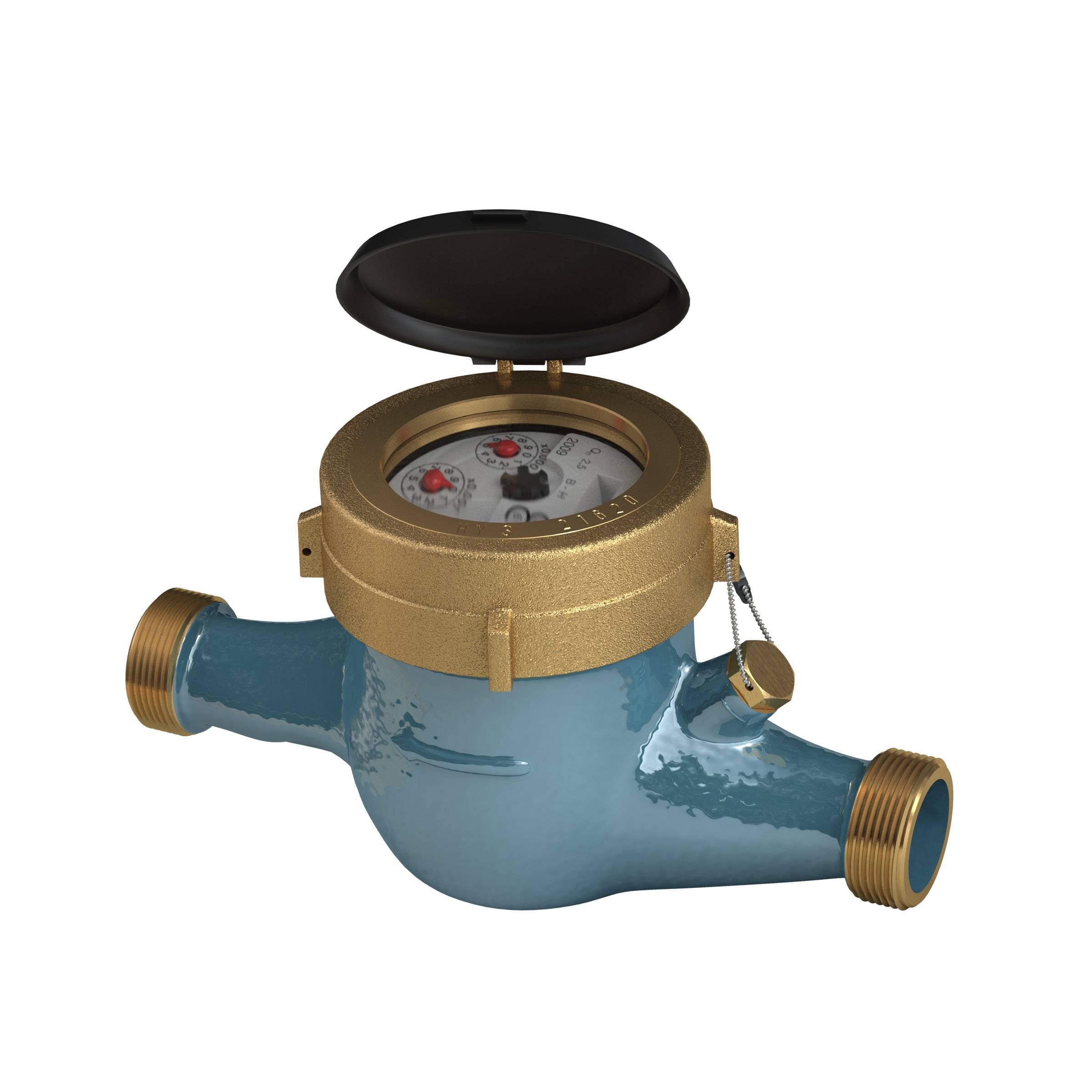 Property and bulk water meters
Property and bulk water meters are designed for high flow rates. The domestic water meters are mature, solid and durable multi-jet turbine. The bulk water meters are Woltman, that provide excellent accuracy even under extreme loads.
Your benefits
high accuracy over the entire measuring range, even under extreme loads
sophisticated, precise and durable equipment
ease installtion