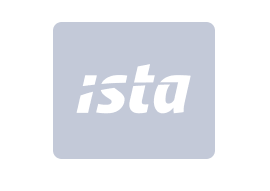 ista Middle East FZE
Established in 2008, ista Middle East FZE is a subsidiary of ista International GmbH. Since its entry to UAE, ista offers innovative and sustainable solutions to customers for saving energy. ista's product and service portfolio includes the supply and installation of devices, testing & commissioning, consultancy, reading, billing, maintenance and account management services.
Presently ista installed base of more than 40,000 meters in UAE amongst these almost 15,000 units are in our service portfolio. ista has acquired approximately 90% market share in retrofit solutions and retrofitted more than 100 buildings during the last four years.
Our strength
ista is one of the few turn-key solution providers that offer services in addition to hardware sales in the mostly hardware-driven market.