Community & District Cooling
Our solutions provide greater transparency in your chilled water use.
We provide flexible solutions for community and district cooling systems to monitor consumption and costs when you need them. This provides you and your tenants with accurate bills to better understand and manage their utility costs.
Chilled Water Consumption Billing
Distribute costs fairly
With ista, everyone pays only what they have consumed. Whether it is at the apartment cooling meter or if applicable common areas meter, we calculate each tenant's bills and ensure regulatory compliance. Our systems deliver a flexibility to match your organisational hierarchy and allow your tenants to receive their bills in a numbers of convenient forms. We give you confidence and transparency in the full settlement of your community or district cooling across your buildings and whole estate.
The advantage of using our energy bills
Clear and complete settlement of all operating costs per building per tenant
Legally compliant, easy to follow individual bills for tenants
Large billing accuracy and automated quality checks
Tailored billing formats and delivery options to meet with your requirements
Expert advice and guidance on billing for both you and your tenants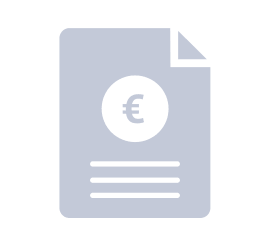 Energy Billing Service
People's consumption of cooling and water is as varied as people themselves. Therefore, the principle of consumption-dependent billing is conclusive: everyone pays only for what he consumed. To meet this objective, ista Middle East FZE offers a broad range of services centering on consumption-dependent reading and billing of utility costs as a one stop service provider.
Our wide span of know-how and our many years of global and local experience in the field of energy service provision have made us a strong and reliable partner. We liaise with our customers to provide the ideal service packages to suit their individual needs.
Consultancy Service & Energy Management Solutions
ista Middle East FZE employs certified energy managers who share their knowledge with our customers. According to the individual property conditions, we advise you regarding hardware solutions and tips to save energy, including the following:
Tariff calculation
Establishing the best billing methodology
Common area cost allocation
Customised bill layout
Setting up the billing infrastructure
Bulk meter verification
Dispute resolution
Compliance, status and handing-over reports
Conducting read-outs including necessary checks, analysis, evaluation and validation
Highlight and clear irregularities and troubleshooting including physical investigation if needed
Process data and prepare for issuing invoices
Customer Service & Utility Account Management
With our account management service, ista also bears responsibility for the complete administrative and financial work supporting the business model. This service is customised to client requirements including innovative payment solutions.
Through our Call Center (800 4782 63 - 800 ista ME) we can be reached 24 hours a day and 7 days a week, ensuring that your questions and comments are dealt with and responded to within set target times.
Smart Metering
Need to improve transparency in you energy use?
ista provides a complete range of utility metering and data collection solutions helping to put you back in control of your costs. Whether you require better transparency in your cooling, water or electricity usage we have a solution for you.
Typical services include:
Smart metering – Allows you to monitor energy consumption and implement changes to reduce costs.
Sub metering for energy management cost centre allocation or tenant billing.
Data logging for other utilities or for efficiency studies of different plant on site.
Smart Meter features
remote reading of MID approved meters via GPRS and LORA technologies
detailed profile data shows consumption for each day, drill down to a frequency of 1 hour or less where required
actual readings in your bills reduce administration costs and removes overcharges and errors
daily web access to meter readings and consumption reports
exception reports and energy analysis through ista online portals
the industry approved energy meters qualify for Enhanced Capital Allowance Scheme and can be offset against Corporation Tax
Sub Metering
If the level of detail provided by your main meter is insufficient for your requirements, consider sub metering - a cost-efficient solution to enable the metering of separate areas within a large building. Applications include tenant billing for parts of a building, specific energy management targets within the same site.
ista can advise on all aspects of sub metering from design, and project management to ongoing service provision.
Maintenance & Repair Service
To ensure accuracy, to enhance the performance and to prolong the life of the metering systems, we inspect, repair, and if necessary replace the devices on a regular basis. We also offer extended warranty under specific conditions.
Advising the client on best metering service practices including necessary quality checks and functionality tests
Supporting data validation checks
Preventive maintenance checks
Identifying faulty meters and manage replacements
Dispute resolution within 48 hours
ista Webportals
Soon to be launched for OAM and Property Managers:
Experience more information, cost effectiveness and success
A simple calculation – and one that works perfectly with the ista web portal for our clients. Using the portal, you can very conveniently view all billing information, search the documents of recent years.
Call up information, right down to the device level of individual user units. Always keep an eye on energy consumption and energy costs and discover energy savings potential. It's high time that you also benefited from the advantages of the ista web portal.
Already available:
A tenant portal, that allows your occupants to review their billing and payment history, their consumption data as well as enabling online payment through our secure web site. Click here for access.